Lobby Lounge The Lounge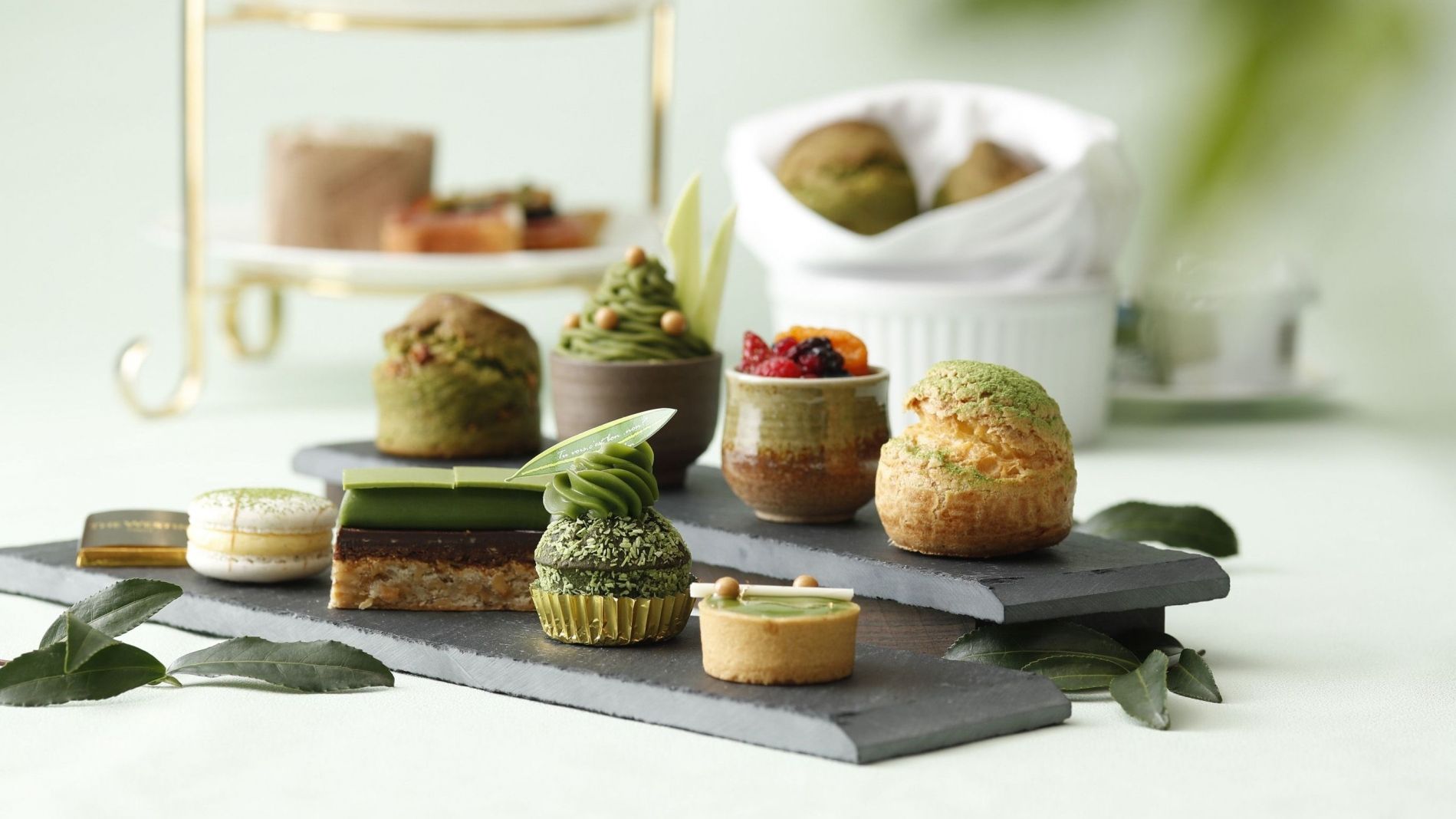 The Lounge Macha Afternoon Tea
The Lounge Afternoon Tea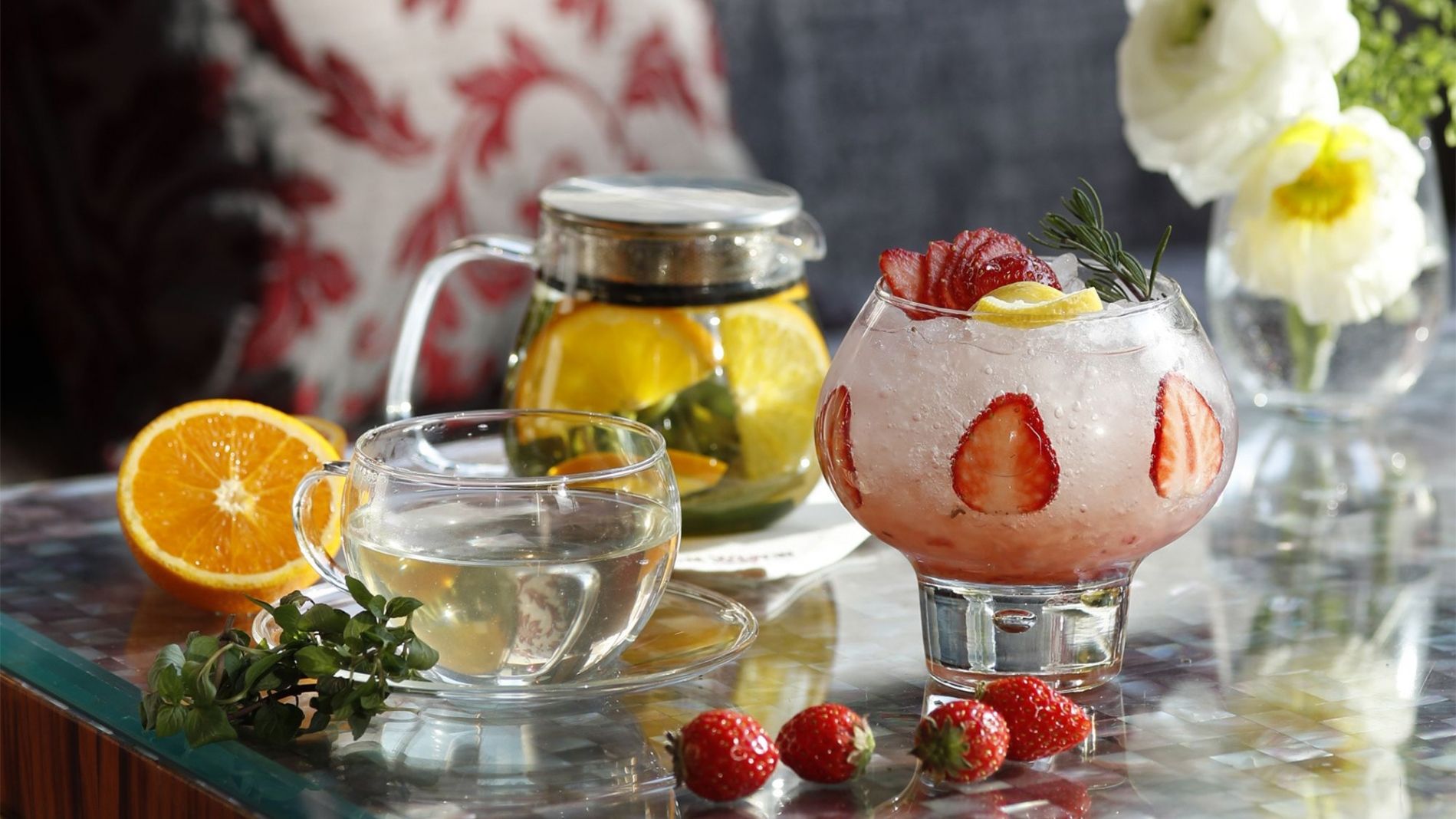 The Lounge Spring Drinks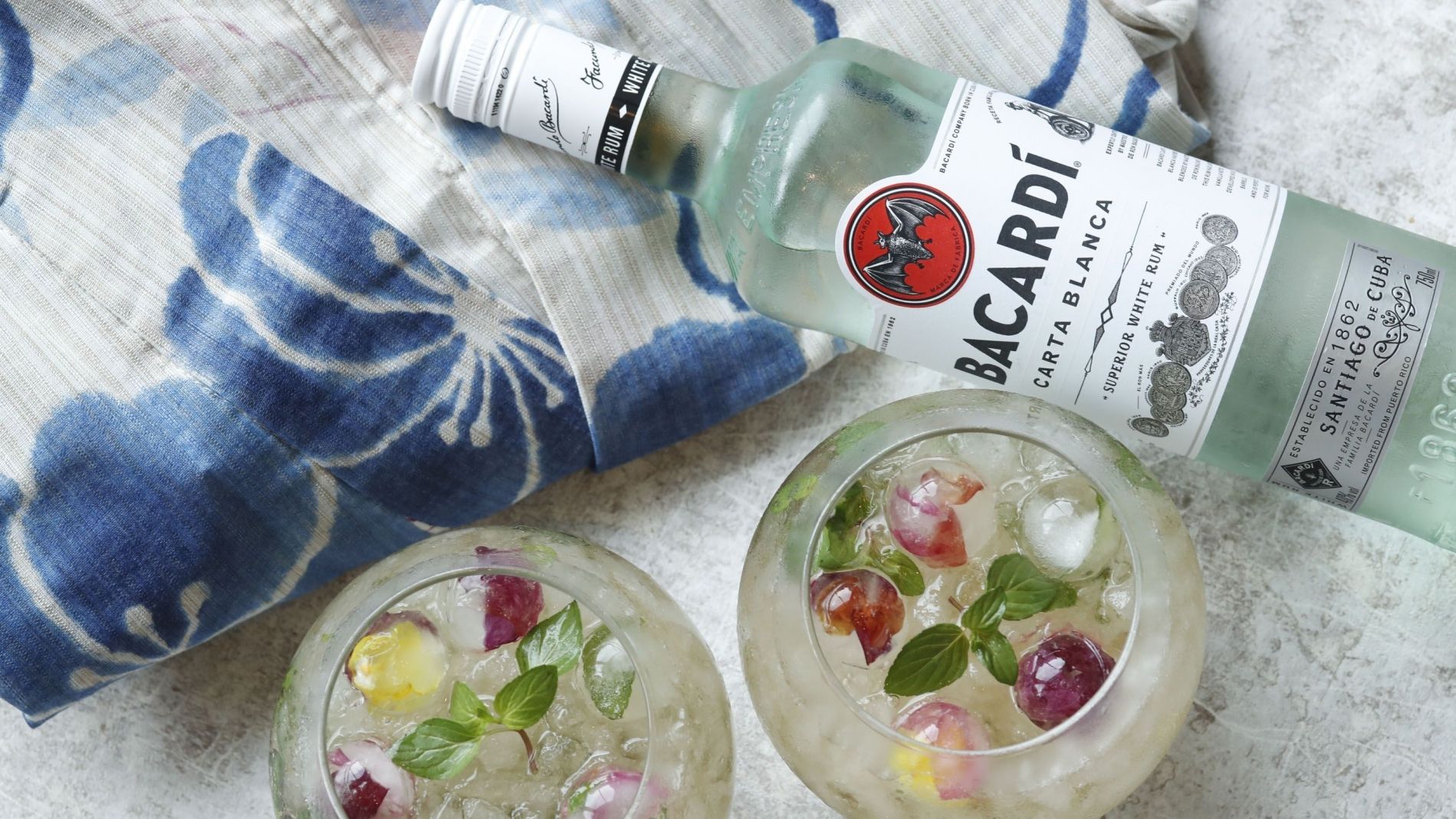 The Lounge Summer Cocktail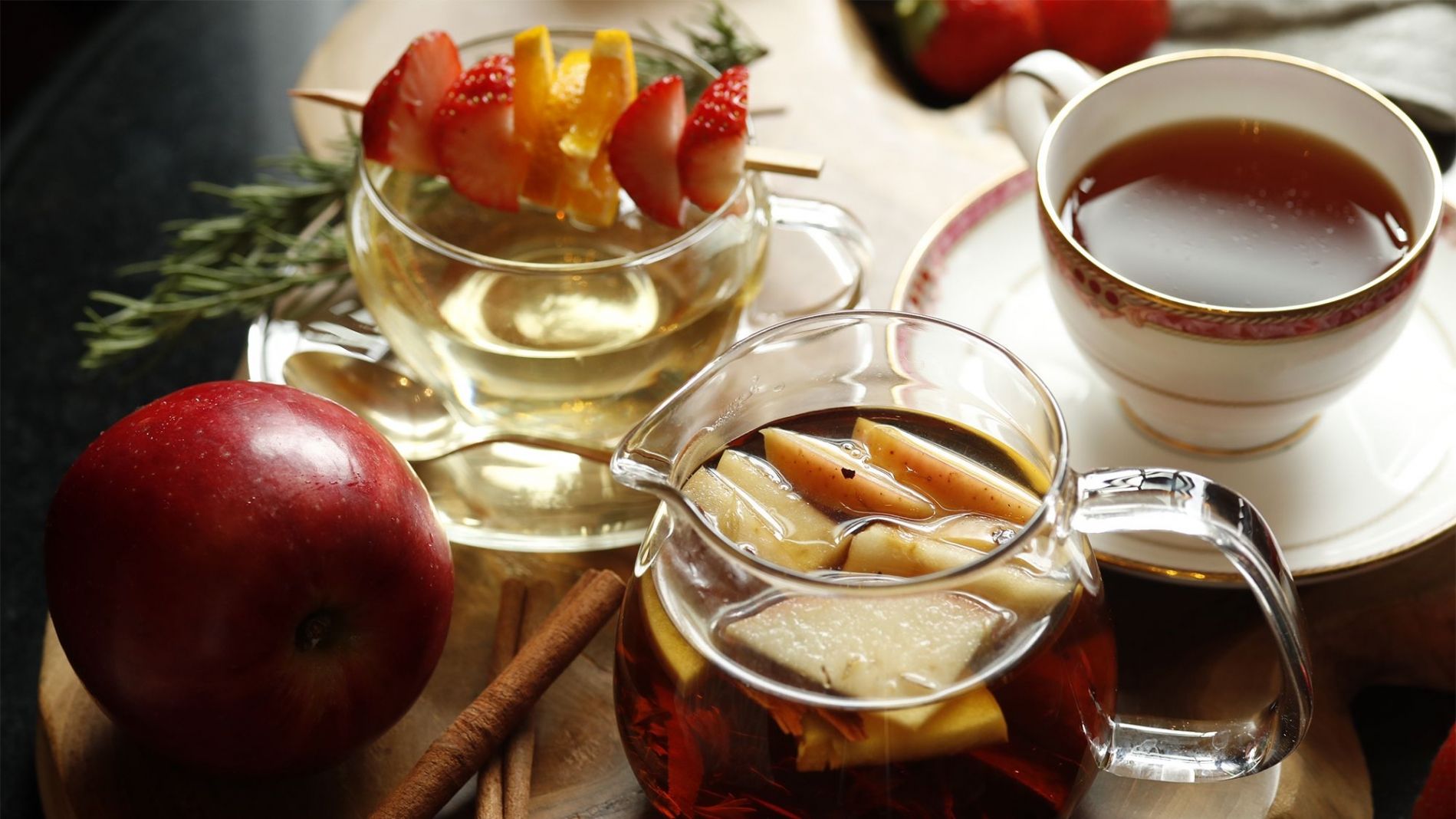 The Lounge Winter Drinks
HOME > Restaurants&Bar > The Lounge
Notice of Temporary Change to Operating Hours for Hotel Restaurants & Spa
Lobby Lounge The Lounge
The Lounge, conveniently located in our hotel lobby under a soaring open atrium, is the perfect rendezvous point in Tokyo for a relaxing weekend afternoon tea or a pleasant atmosphere in which to conduct a casual business discussion over refreshments.

Soak up the lobby's luxurious classic European décor in black and pink marble with gold accents as you order from a selection of proper sandwiches and savory pasta dishes. Designed to elevate your dining experience, the rich interior of The Lounge creates a sophisticated ambience for a private or business occasion.

Select an à la carte dessert for a finishing touch to your meal or settle in for The Lounge's celebrated offering, "Classical Afternoon Tea". Our high tea offers true indulgence on multi-tiered trays that presents artisanal cakes and other delicious delights, alongside a pot of freshly brewed tea of your choice. Put your day on pause at our hotel and revel in the warmth and aroma of the delectable treats for an entire afternoon.
Inquiry & Reservation: +81-3-5423-7287
Mont Blanc Afternoon Tea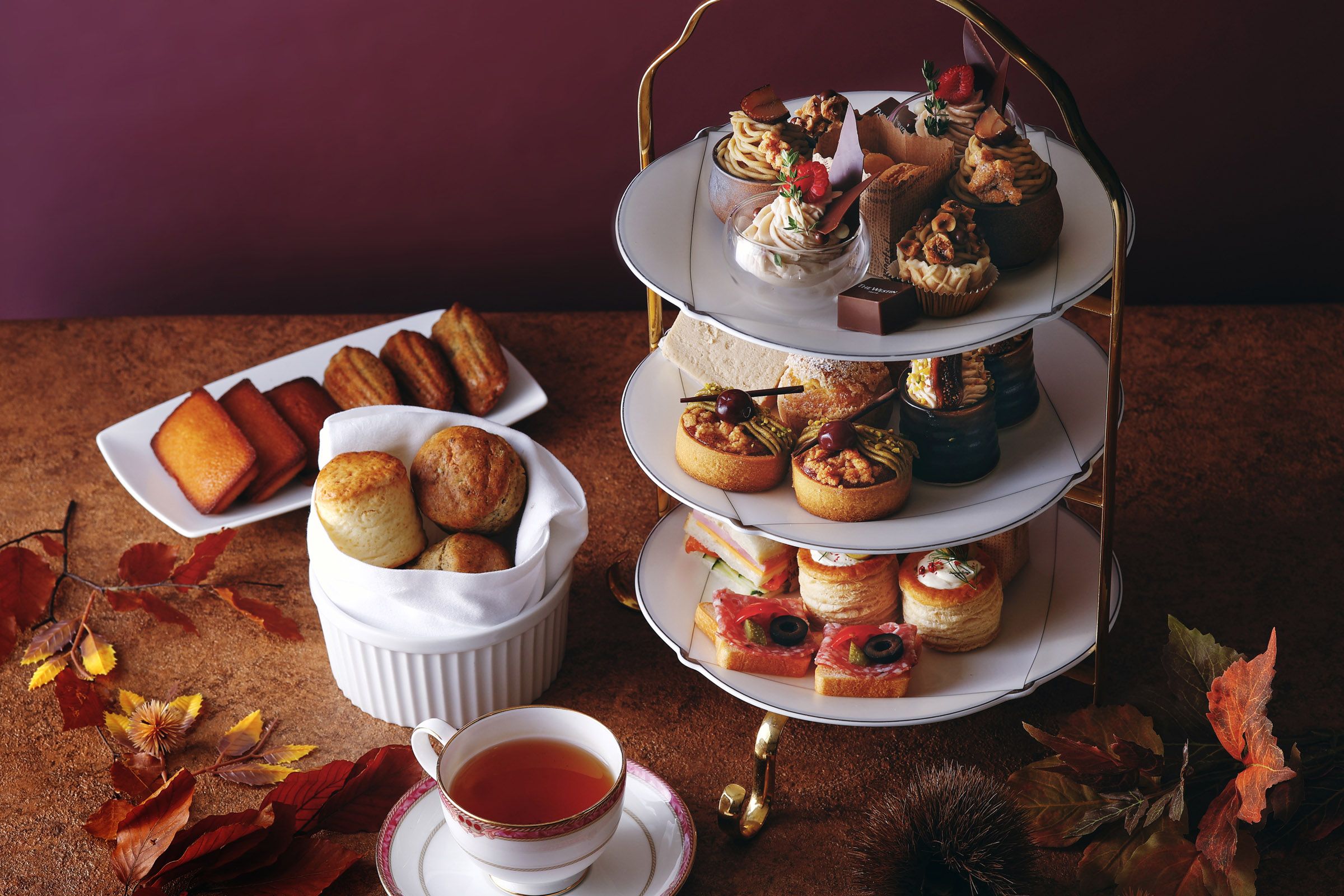 Sep 3 (Sat) - Nov 27, 2022 (Sun)
The autumn colors bring a seasonal update to the signature afternoon tea set crafted with premium chestnuts from Kumamoto prefecture and France. Savor a luscious array of delectable sweets served on a classical tea stand - with a perfect balance between the rich taste of chestnuts and the tartness from autumn fruits such as raspberries, blackcurrants, accompanied with pistachios and cheese, all crafted by our Executive Pastry Chef Kazuo Suzuki. Enjoy all with a view of the beautiful foliage of The Westin Garden.
Price: 5,500JPY per guest

Time (weekends & holidays only):
12:00 PM - / 2:30 PM - / 5:00 PM -
Two-hour limit
*Last order: 30 mins before ending time
Christmas Afternoon Tea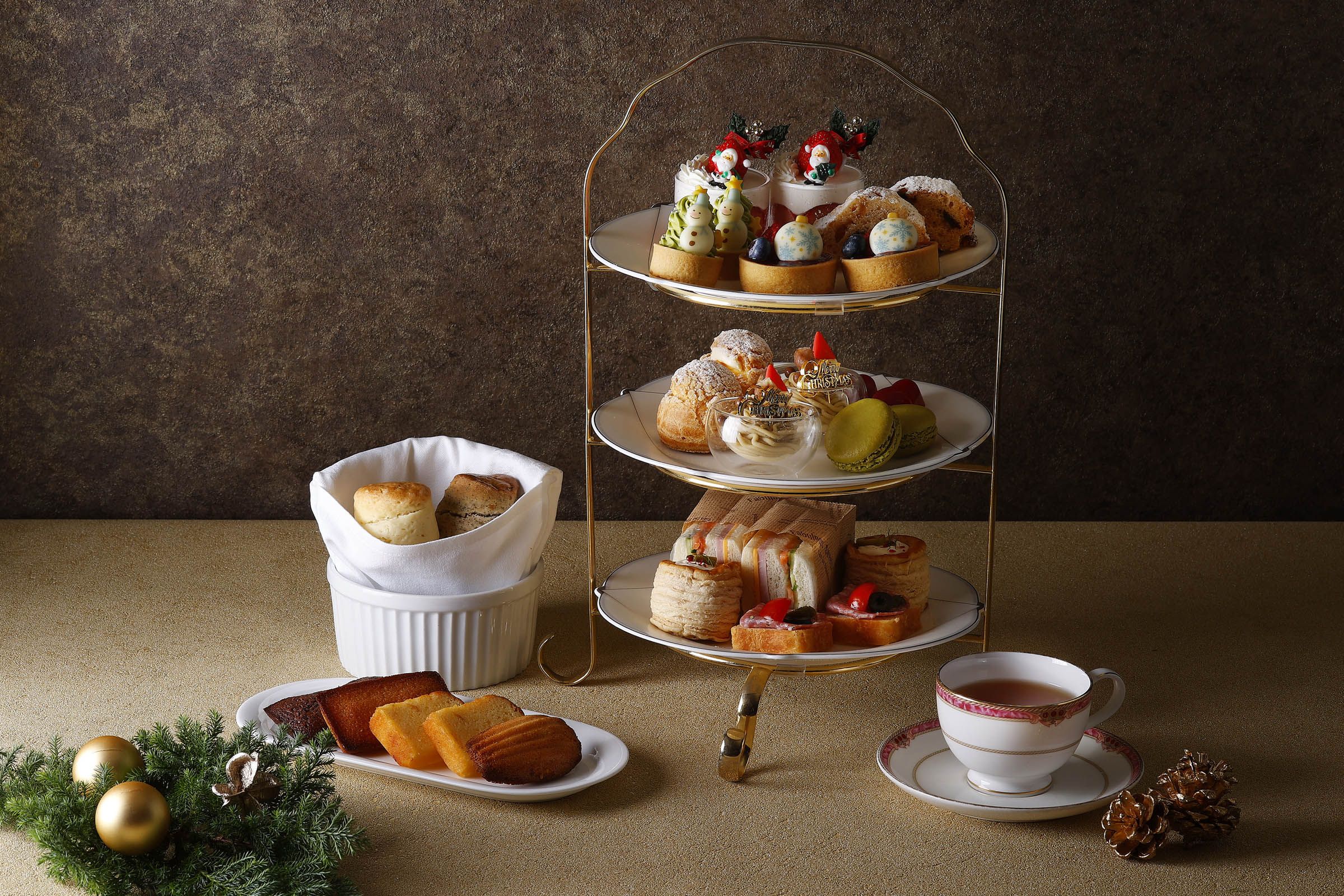 Dec 3 (Sat) - Dec 25, 2022 (Sun)
Rejoice in the Christmas cheer with all the sweet noel treats, from shortcake, mont blanc to stollen and more - gather around the stand and enjoy a festive and shimmering afternoon at The Lounge.
Price: 5,500JPY per guest

Time (weekends & holidays only):
12:00 PM - / 2:30 PM - / 5:00 PM -
Two-hour limit
*Last order: 30 mins before ending time
Mont Blanc French Toast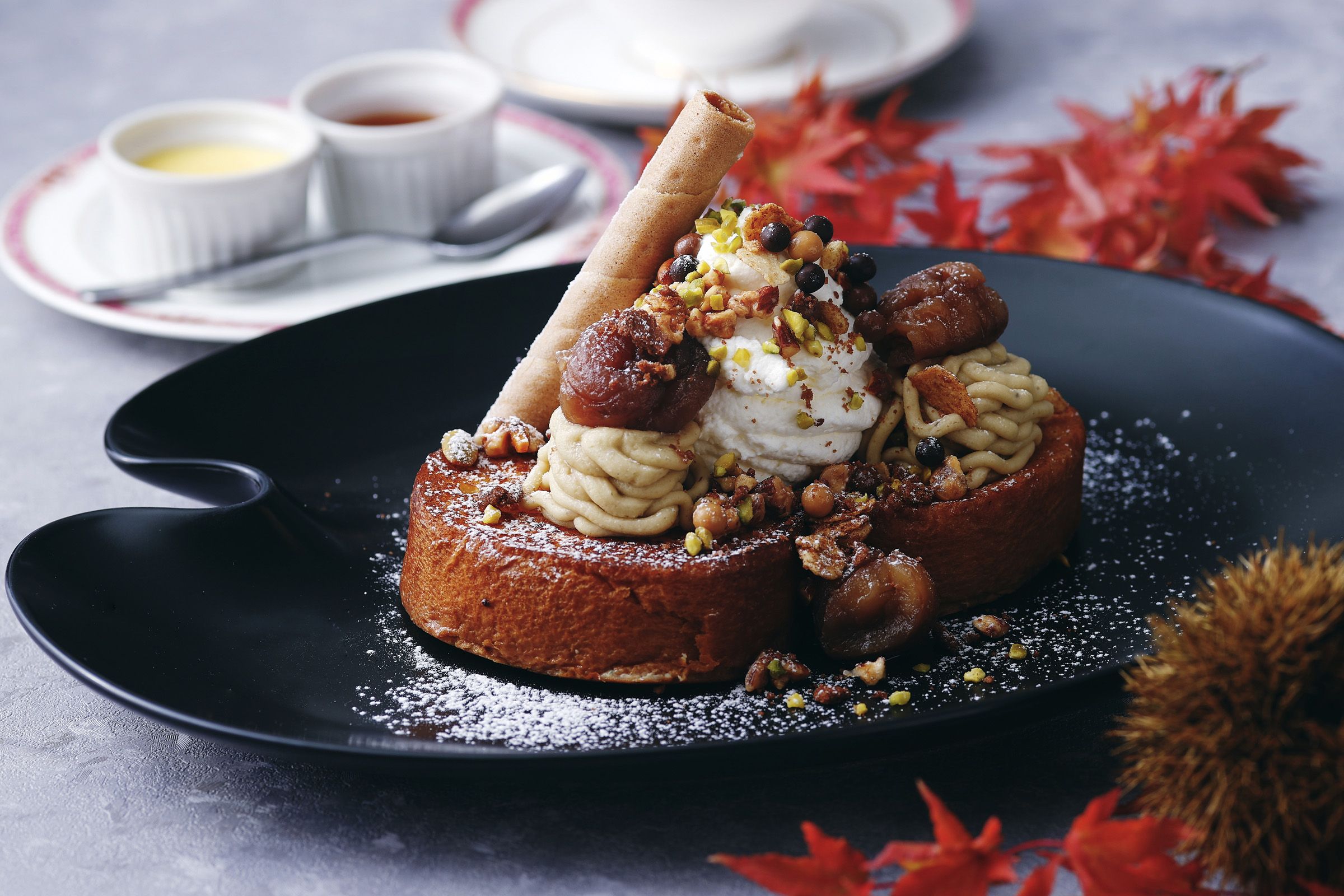 Sep 1 (Thu) - Nov 30, 2022 (Wed)
Crisp on the outside with a pudding-soft center, treat yourself to The Lounge's exclusive French toast dessert set with an autumnal touch.
Carefully prepared with specially baked brioche bread soaked in premium cage-free egg milk batter, the irresistible French toast is topped with Italian chestnut compote and Mont Blanc cream made with custard cream and Italian chestnut paste.
Drizzle on extra maple syrup and custard sauce to your liking if you prefer a richer sensation.
Price: 3,000JPY
Available on weekdays only from 12:00 to 17:00
SAYURI Artisanal Green Tea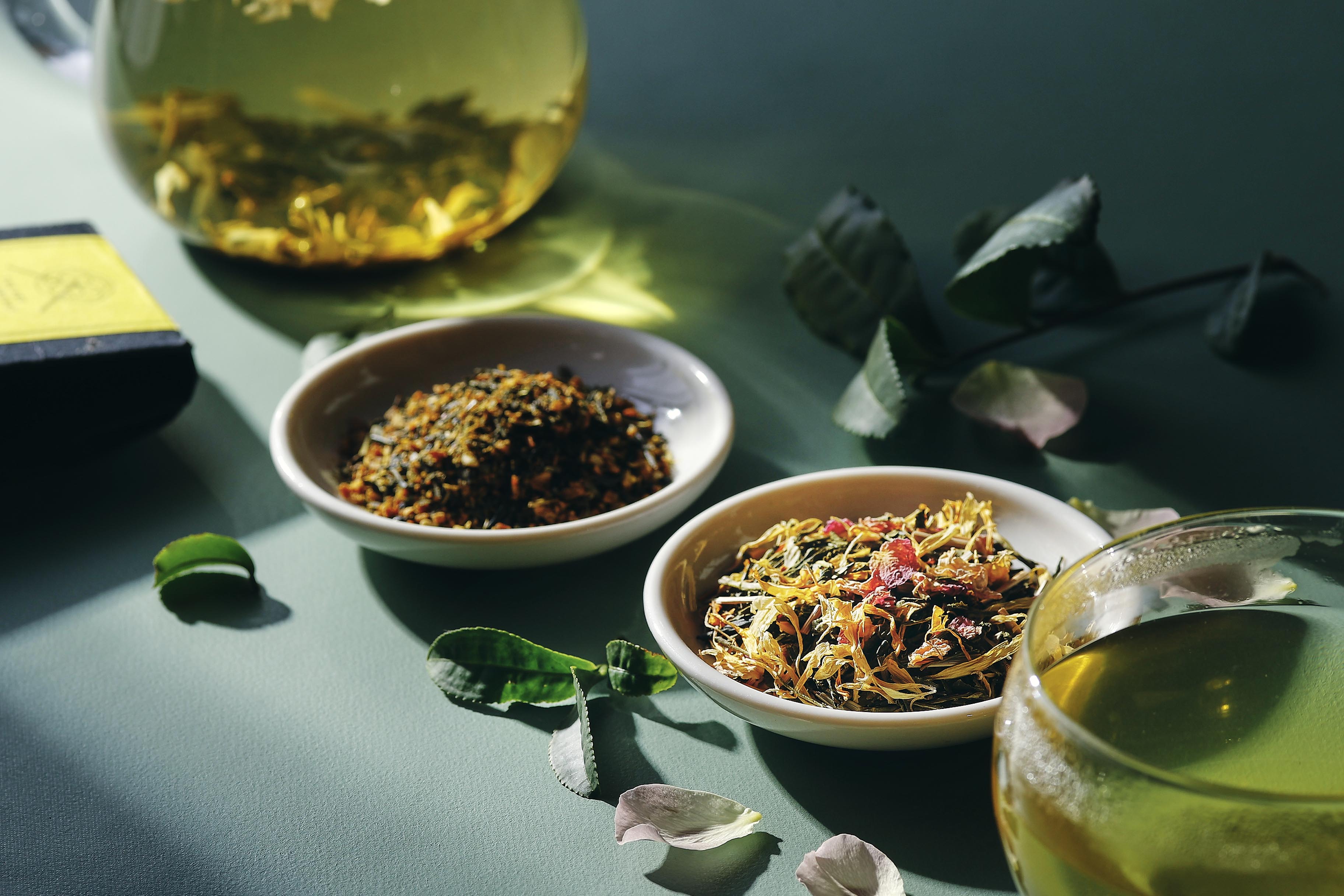 Based in Tokyo and London, SAYURI offers superior organic teas grown by the very best tea farmers across Japan. Enjoy SAYURI's signature herbal and floral green tea blends that soothes your mind and soul and allow you to appreciate the art of everyday.
Organic Yuzu Mint: a fresh and zingy blend crafted with organic Kagoshima-grown green tea with the natural flavor of Yuzu and a touch of natural spearmint.
Organic Floral Mix: an aromatic and playful organic blend using superior Shizuoka green tea gorgeously scented with lemongrass, marigold and pink rose petals.
Price: 1,400JPY each
Spicy Apple Masala Chai Tea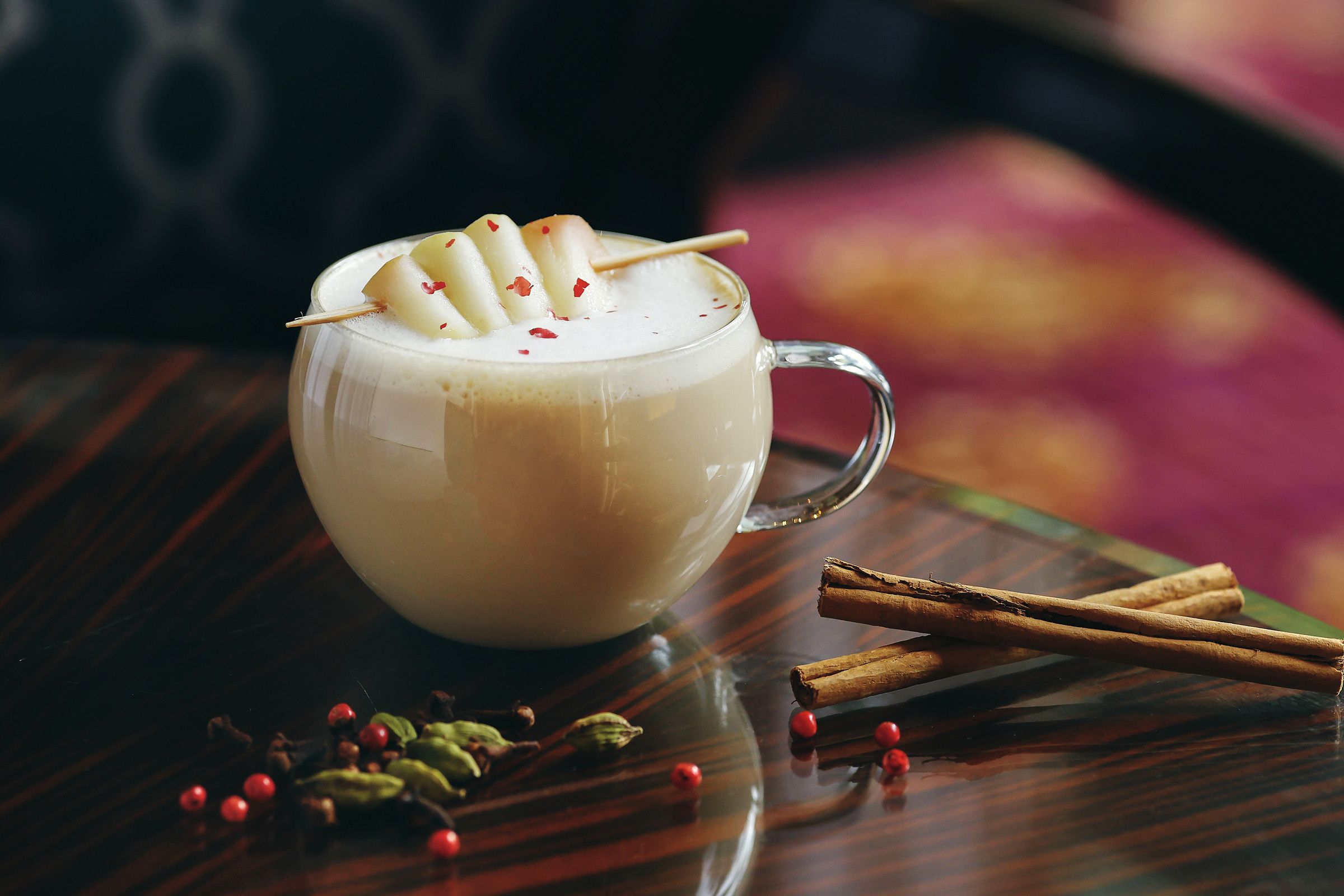 Dec 1, 2022 (Fri) - Feb 28, 2023 (Tue)
Warm up this winter with our aromatic Spicy Apple Masala Chai Tea – a popular drink originated from India that is enhanced with sweet apple compote and exotic spices such as cardamom, cinnamon and cloves to create a rich and deep flavor.
Price: 1,500JPY
Reserve now: +81-3-5423-7287
Sweet Potato Matcha Latte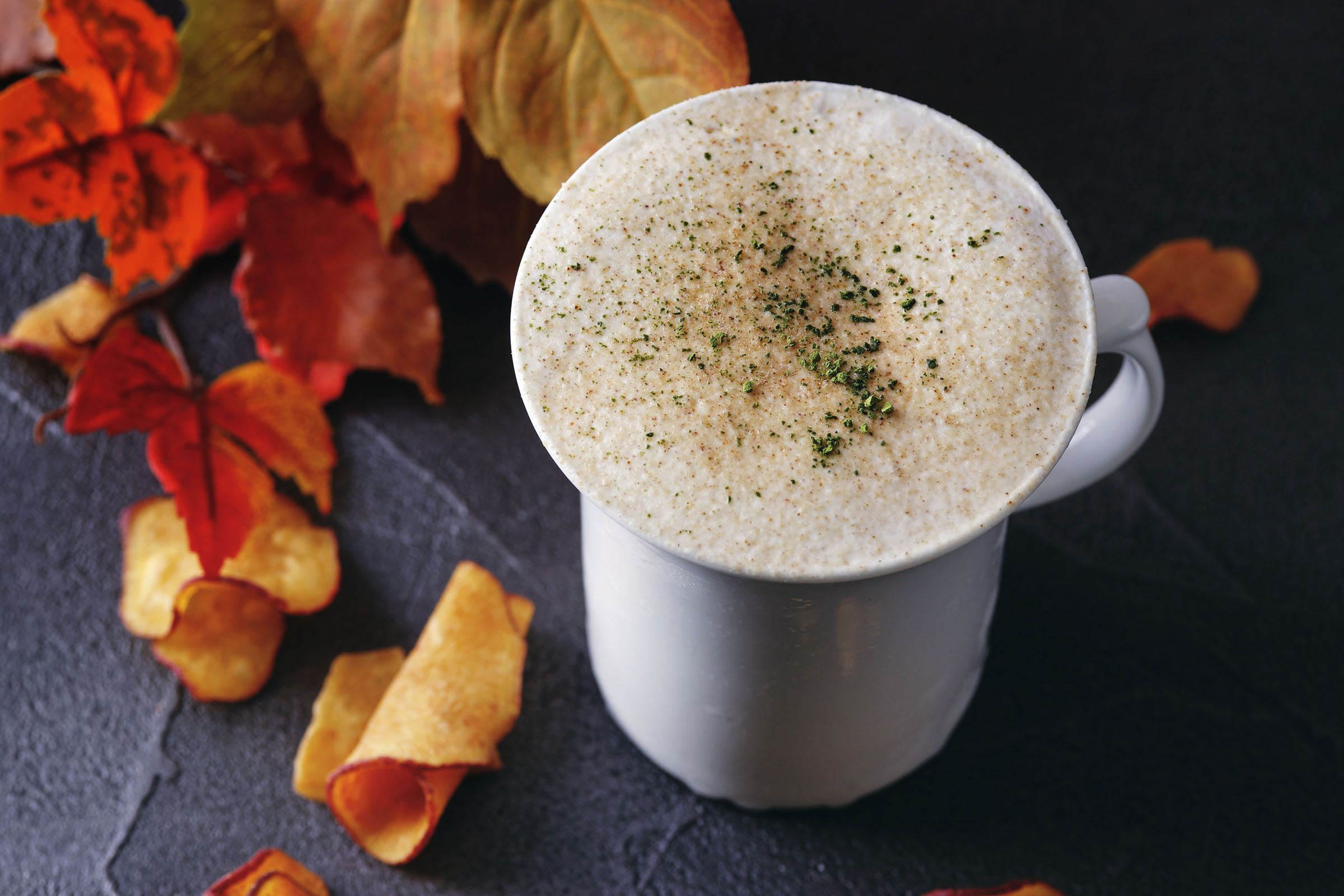 Sep 1 (Thu) - Nov 30, 2022 (Wed)
Enjoy the beautiful autumnal color of The Westin Garden with a matching autumn drink from The Lounge. This soothing warm drink is crafted with premium matcha powder from London-based artisanal green tea brand, SAYURI, and best-in-season sweet potatoes for a creamy texture. Enjoy the perfect harmony of the sweetness from the sweet potatoes, the bitterness from the matcha, and the rich milky taste from the fresh cream.
Price: 1,800JPY
Reserve now: +81-3-5423-7287
SAKURAO DISTILLERY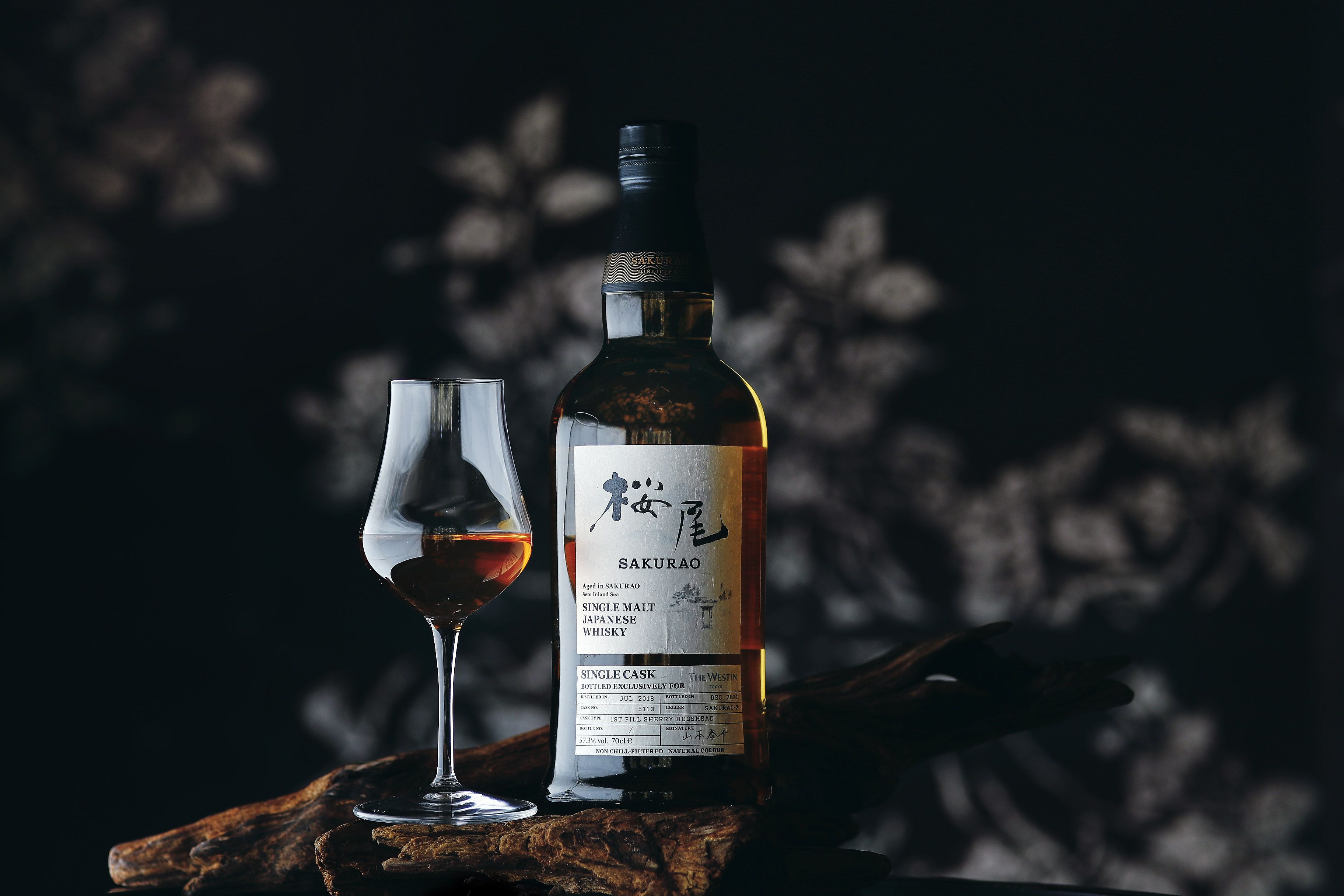 SAKURAO bottled exclusively for The Westin Tokyo

Limited to only 231 bottles, indulge in this special release of exclusively bottled single malt whisky from a single barrel of the SAKURAO DISTILLERY, which boasts a history of over 100 years in Hiroshima. Enjoy the woody and smoky aroma with a rich and long-lasting aftertaste from the sherry cask, elevated by a hint of the gentle scent from Seto Inland Sea.

Single: 4,000JPY
Double: 7,900JPY
Bottle: 70,000JPY
Reserve now: +81-3-5423-7287
INFORMATION
Hours:
View operating hour details
Price:
All prices are inclusive of tax and service charge.
Discounts and privileges are not applicable to special events.
Number of Seats: 87
Smoking Permitted: No
Atmosphere: vibrant and contemporary
Dress Code: Smart casual
Inquiry & Reservation: +81-3-5423-7287
Address: 1F The Westin Tokyo, 1-4-1 Mita, Meguro-ku, Tokyo 153-8580

Marriott Bonvoy Restaurants + Bars Benefits
Join our free Marriott Bonvoy® membership to earn points whenever you dine at participating restaurants and bars.