Lobby Lounge The Lounge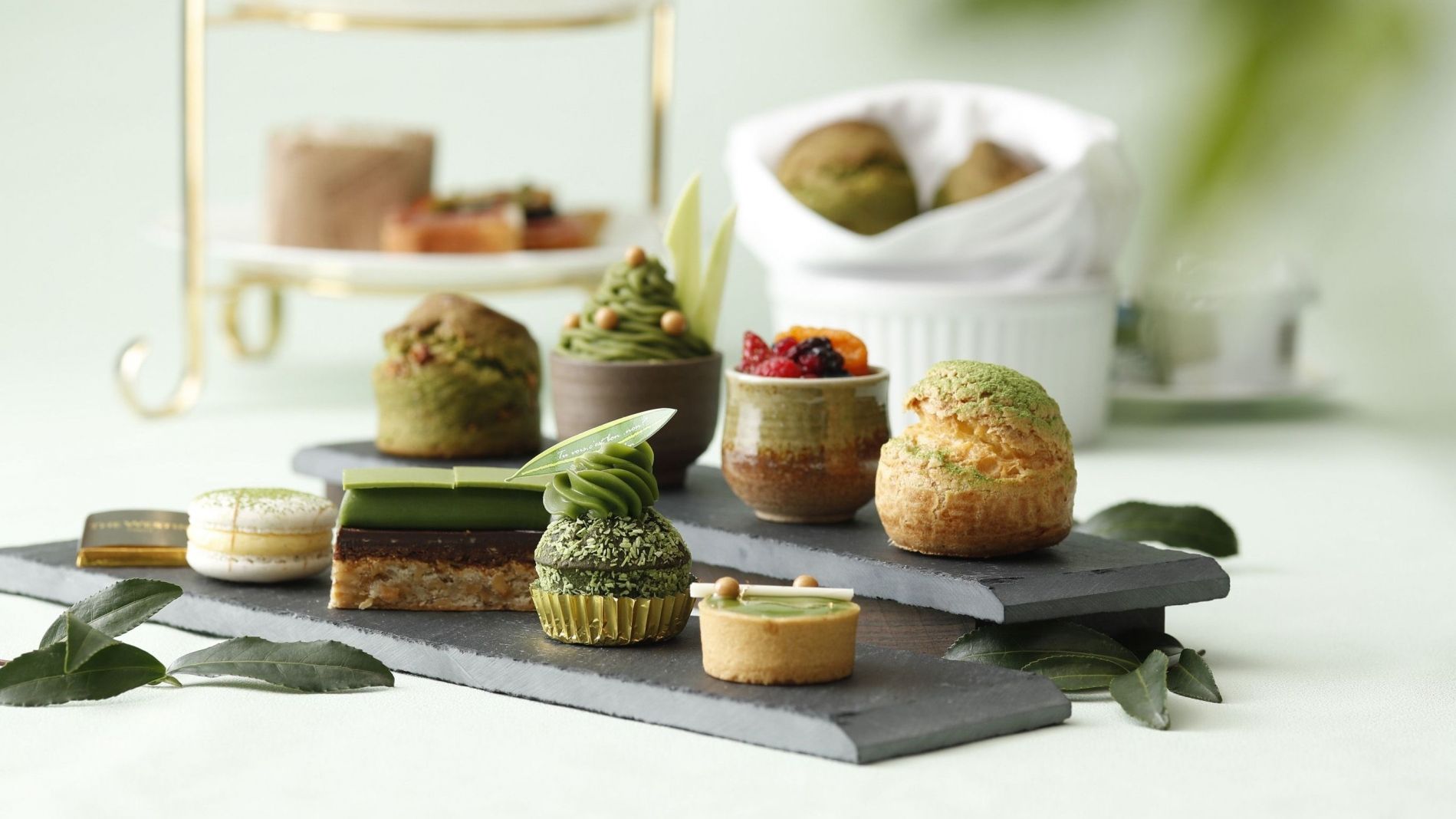 The Lounge Macha Afternoon Tea
The Lounge Afternoon Tea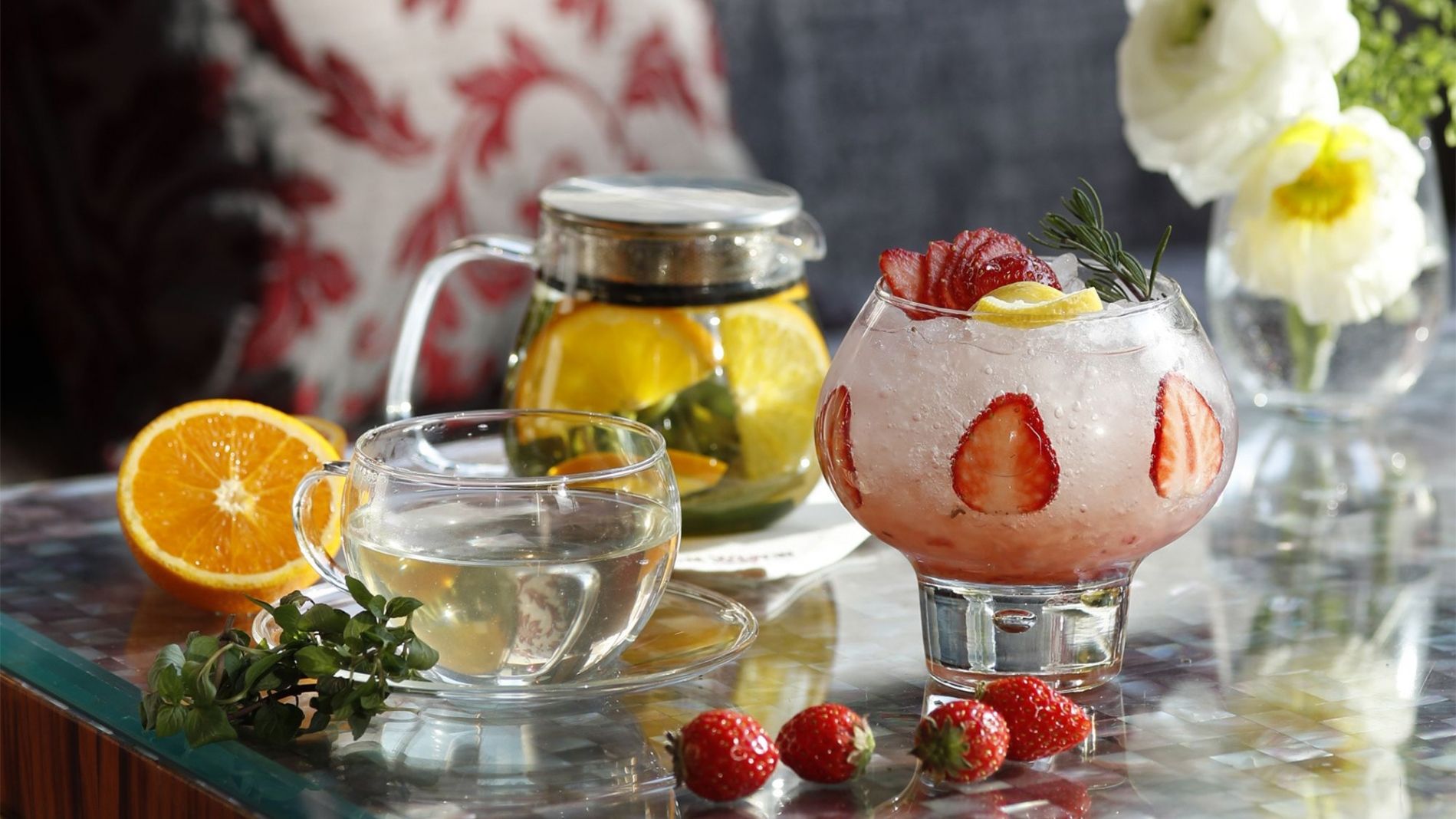 The Lounge Spring Drinks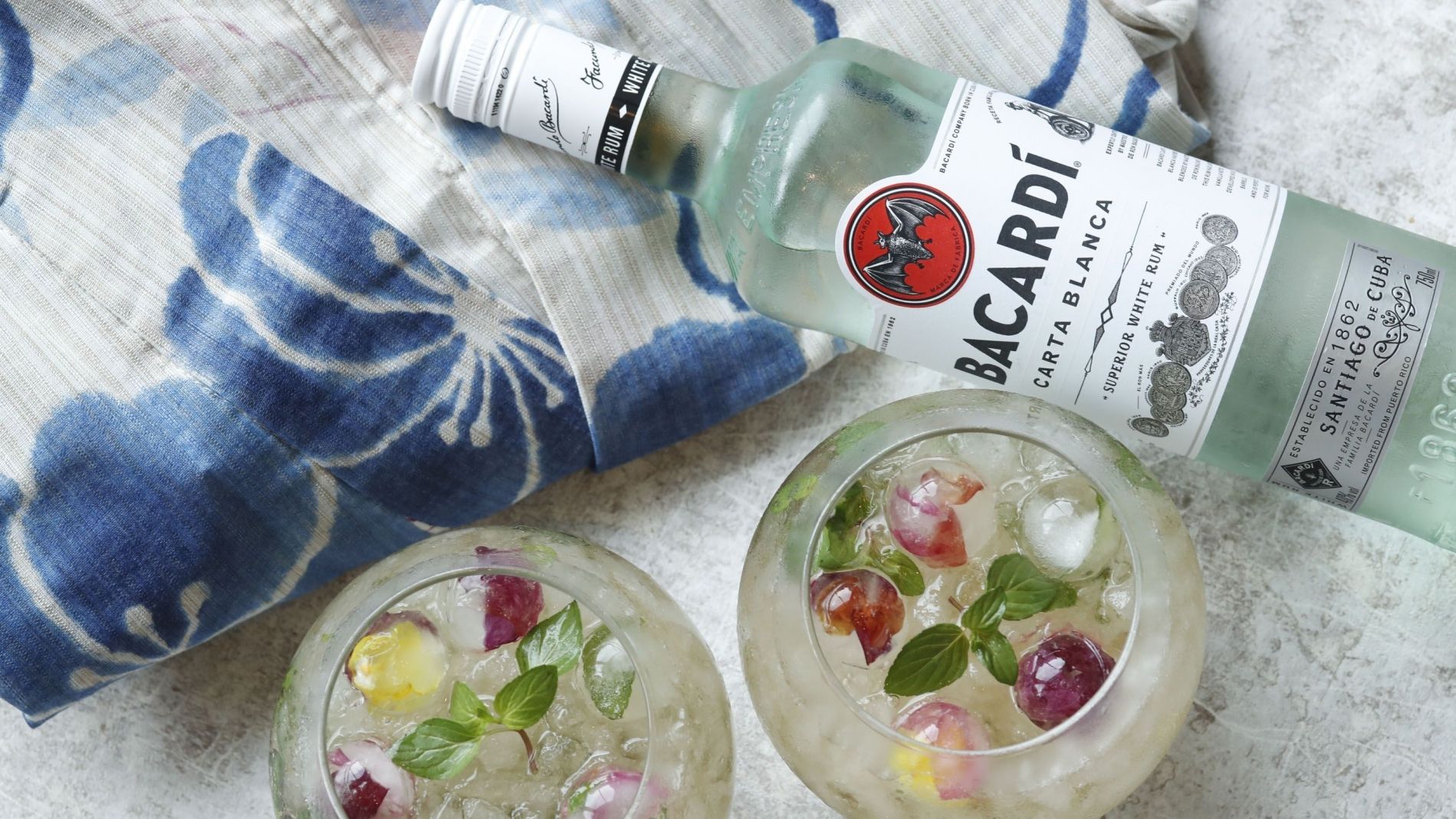 The Lounge Summer Cocktail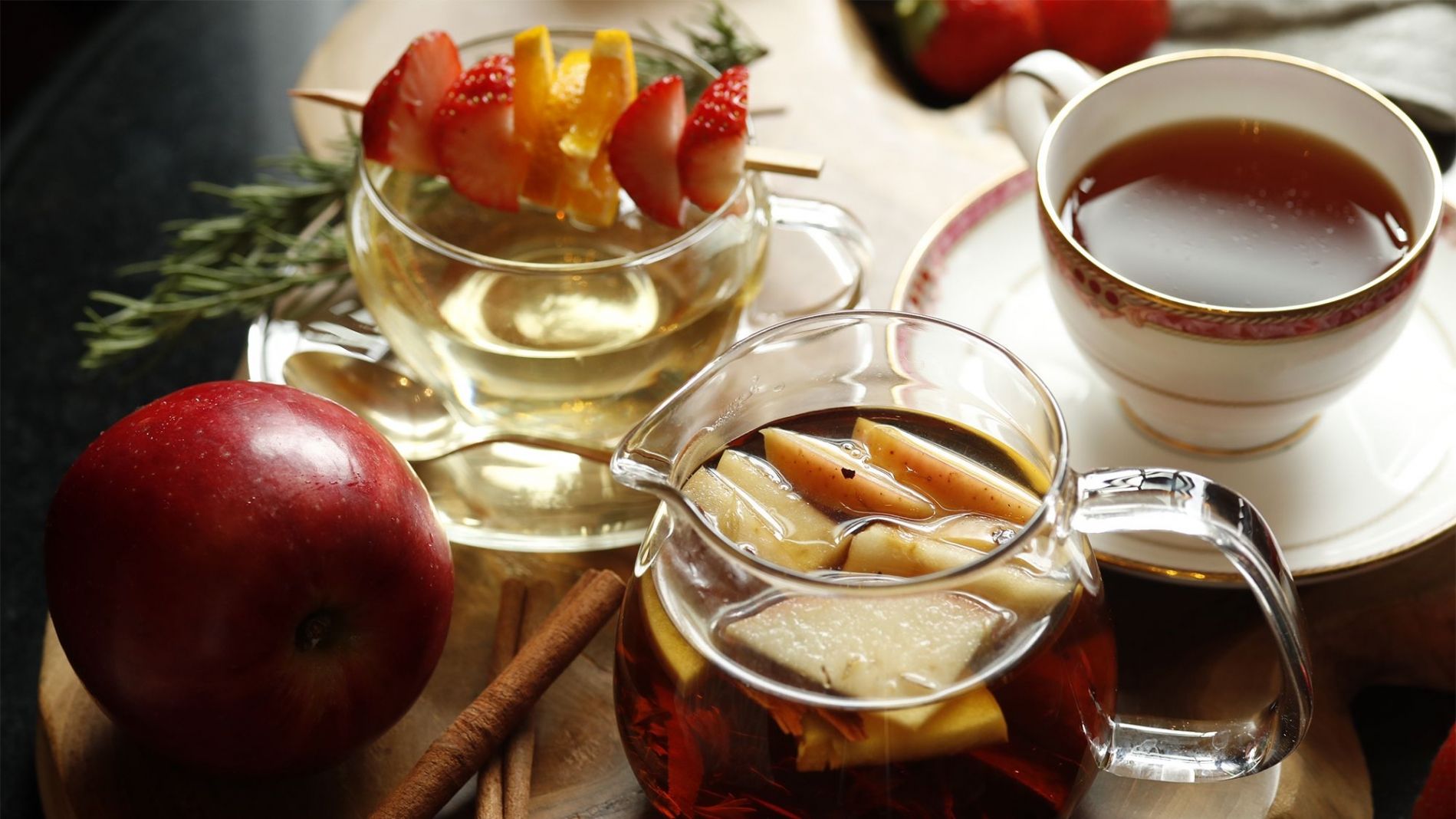 The Lounge Winter Drinks
HOME > Restaurants&Bar > The Lounge
Notice of Temporary Change to Operating Hours for Hotel Restaurants & Spa
Lobby Lounge The Lounge
The Lounge, conveniently located in our hotel lobby under a soaring open atrium, is the perfect rendezvous point in Tokyo for a relaxing weekend afternoon tea or a pleasant atmosphere in which to conduct a casual business discussion over refreshments.

Soak up the lobby's luxurious classic European décor in black and pink marble with gold accents as you order from a selection of proper sandwiches and savory pasta dishes. Designed to elevate your dining experience, the rich interior of The Lounge creates a sophisticated ambience for a private or business occasion.

Select an à la carte dessert for a finishing touch to your meal or settle in for The Lounge's celebrated offering, "Classical Afternoon Tea". Our high tea offers true indulgence on multi-tiered trays that presents artisanal cakes and other delicious delights, alongside a pot of freshly brewed tea of your choice. Put your day on pause at our hotel and revel in the warmth and aroma of the delectable treats for an entire afternoon.
Matcha Afternoon Tea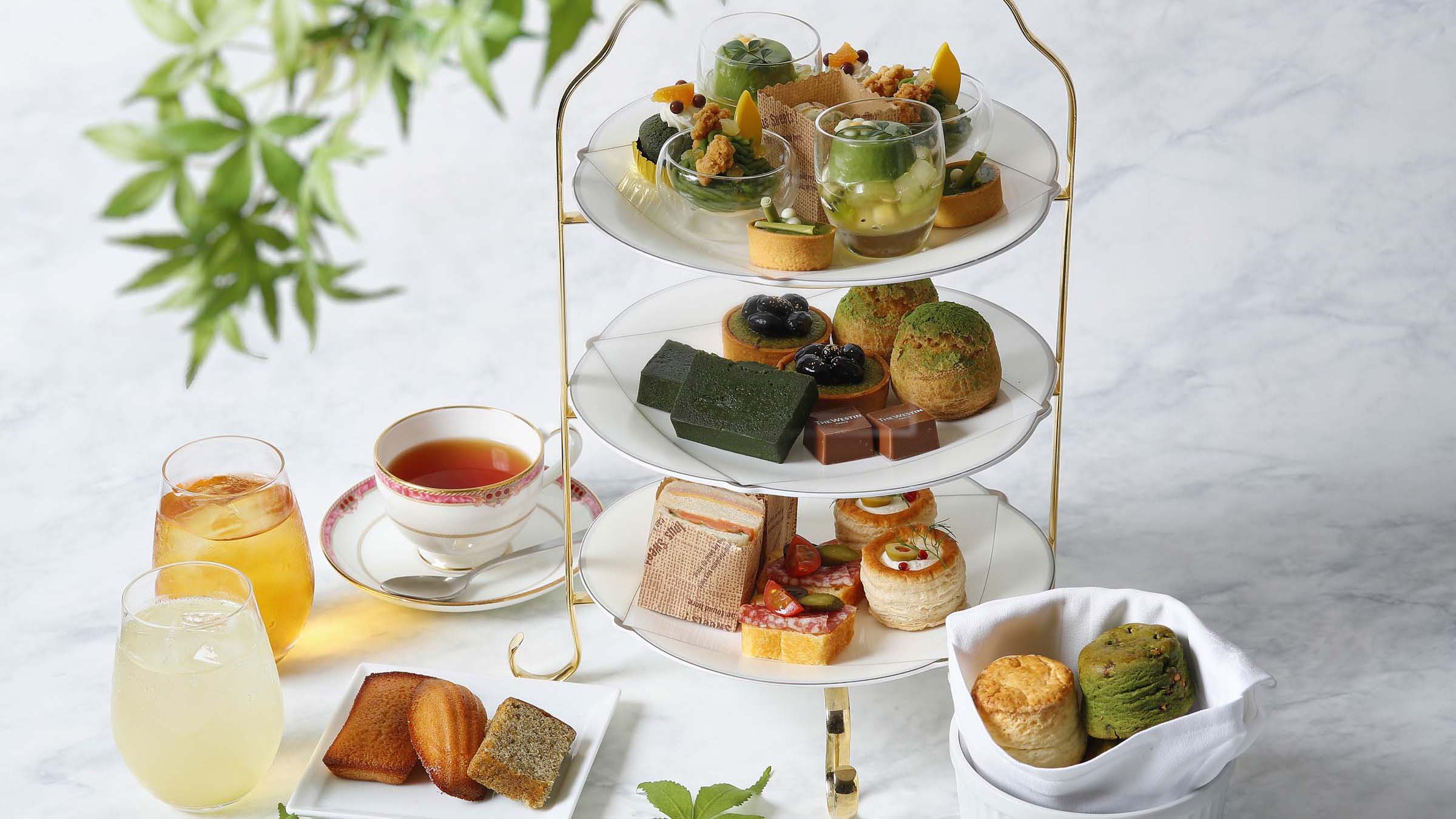 Jul 3 (Sat) - Aug 29, 2021 (Sun)
Settle into a rejuvenating weekend and enjoy an elegant afternoon overlooking the lush green garden, while indulging in a selection of beautifully presented summer sweets crafted with fresh fruits and premium matcha, from the Matcha and Lime Tartlet to Matcha and Apricot Cake, all boasting a perfect balance of sweetness and tartness. Enjoy all with the company of savory delicacies and 15 kinds of different beverages.
Price: 5,300JPY per guest

Time (weekends & holidays only):
12:00 PM - / 2:30 PM - / 5:00 PM -
Two-hour limit
*Last order: 30 mins before ending time
Squid Ink Cappellini with Seafood and Gazpacho Sauce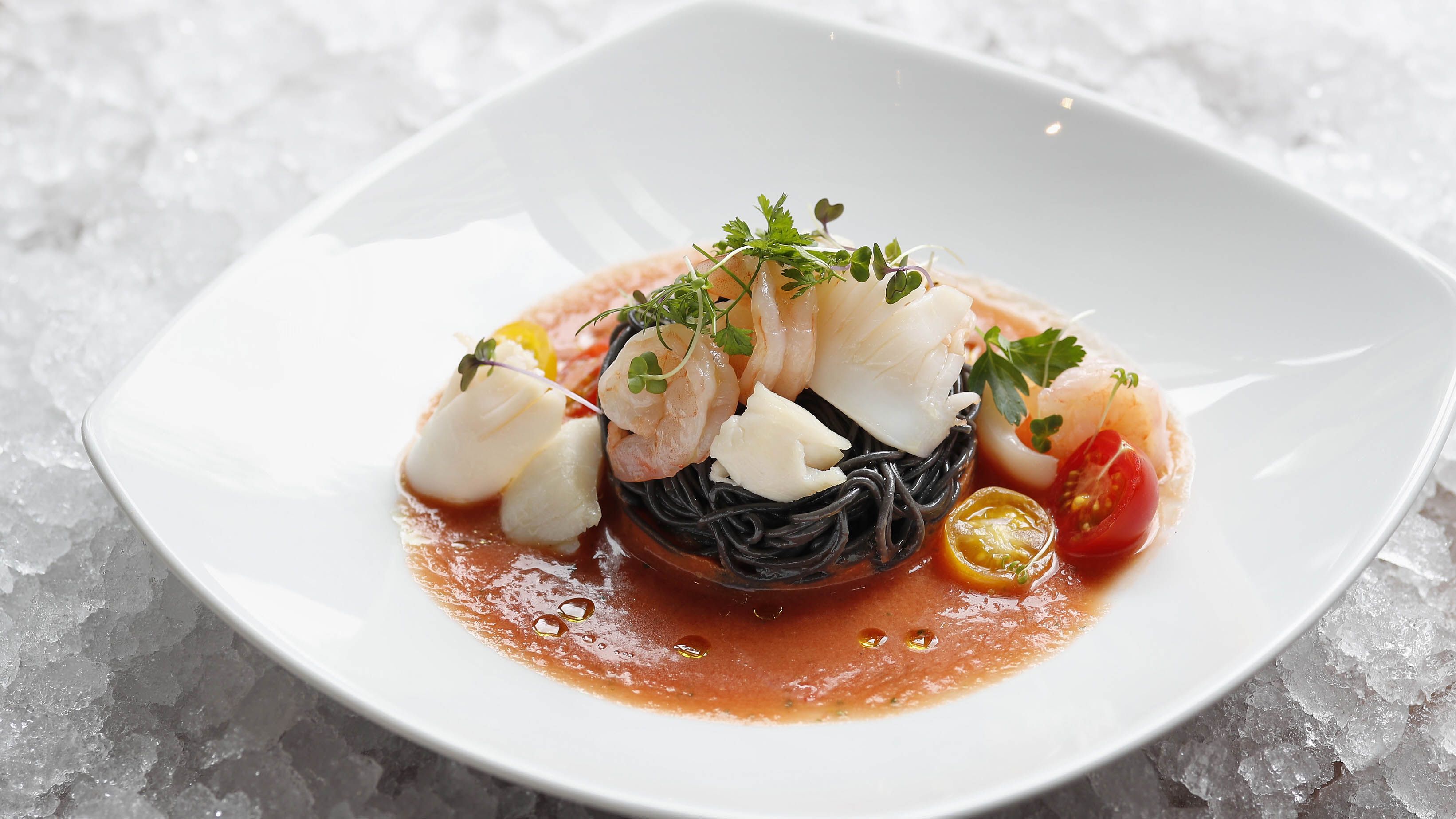 Jul 1 (Tue) - Aug 31, 2021 (Tue)
This chilled squid ink cappellini is tossed with seafood such as banana prawns and scallops in a refreshing gazpacho sauce packed full of summer flavors.
The robust sauce is further accentuated with fresh green herbs for elevated aromas that stimulate the appetite.
Summertime Parfaits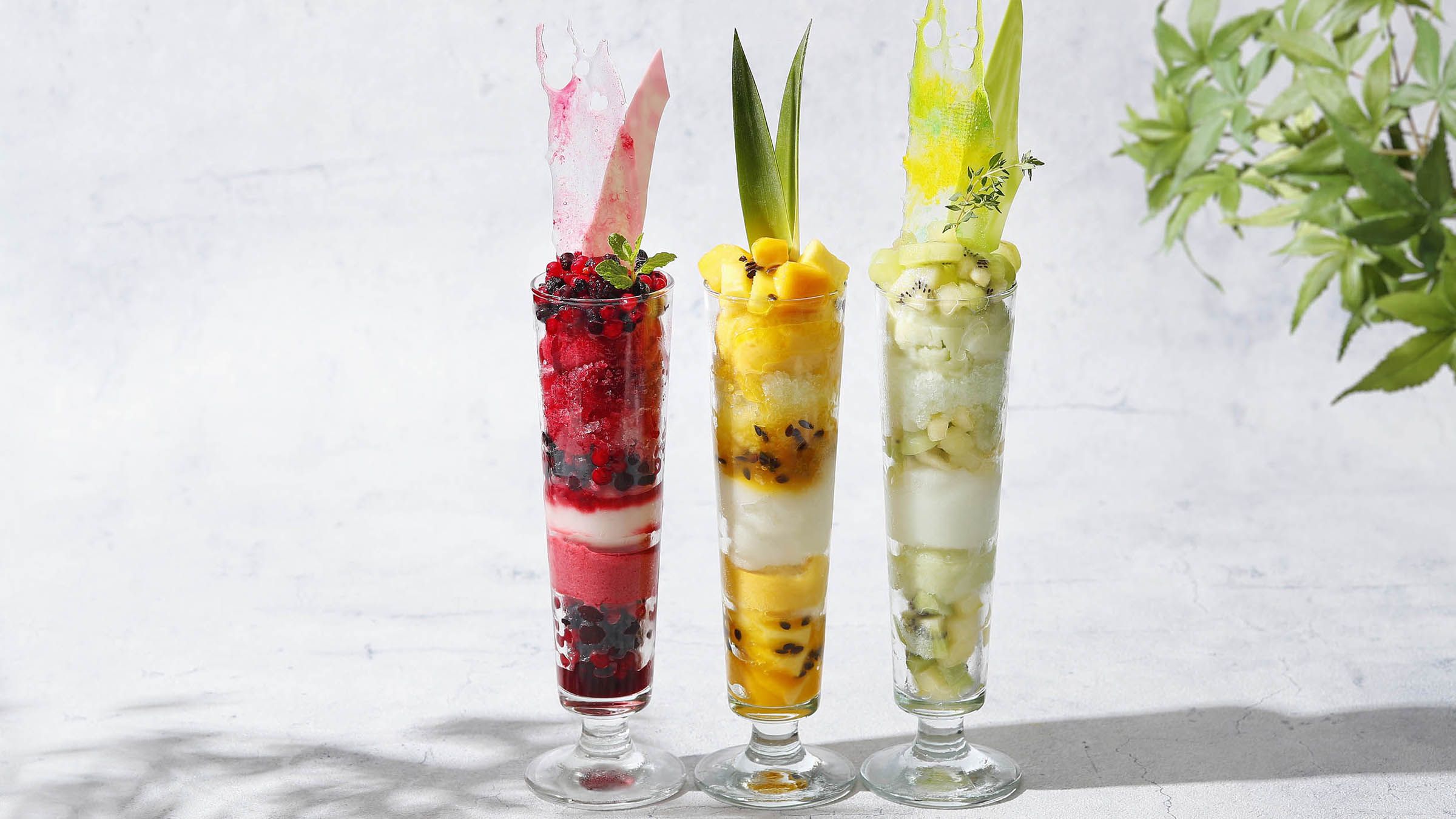 Jul 1 (Thu) - Aug 31, 2021 (Tue)
Enjoy juicy fresh and frozen fruits, sorbet, granite, fruit sauce, layered into a harmonious dessert sensation.
Available in three flavors: Rouge, featuring enticing red berries; Exotic, loaded with luscious tropical fruits with vivid yellow color; and Vert, using refreshing green fruits such as lime, green apple, kiwi, and more, all well worth digging your spoon in over and over again.
Available between 12:00 ~ 20:00.
Twilight Parfaits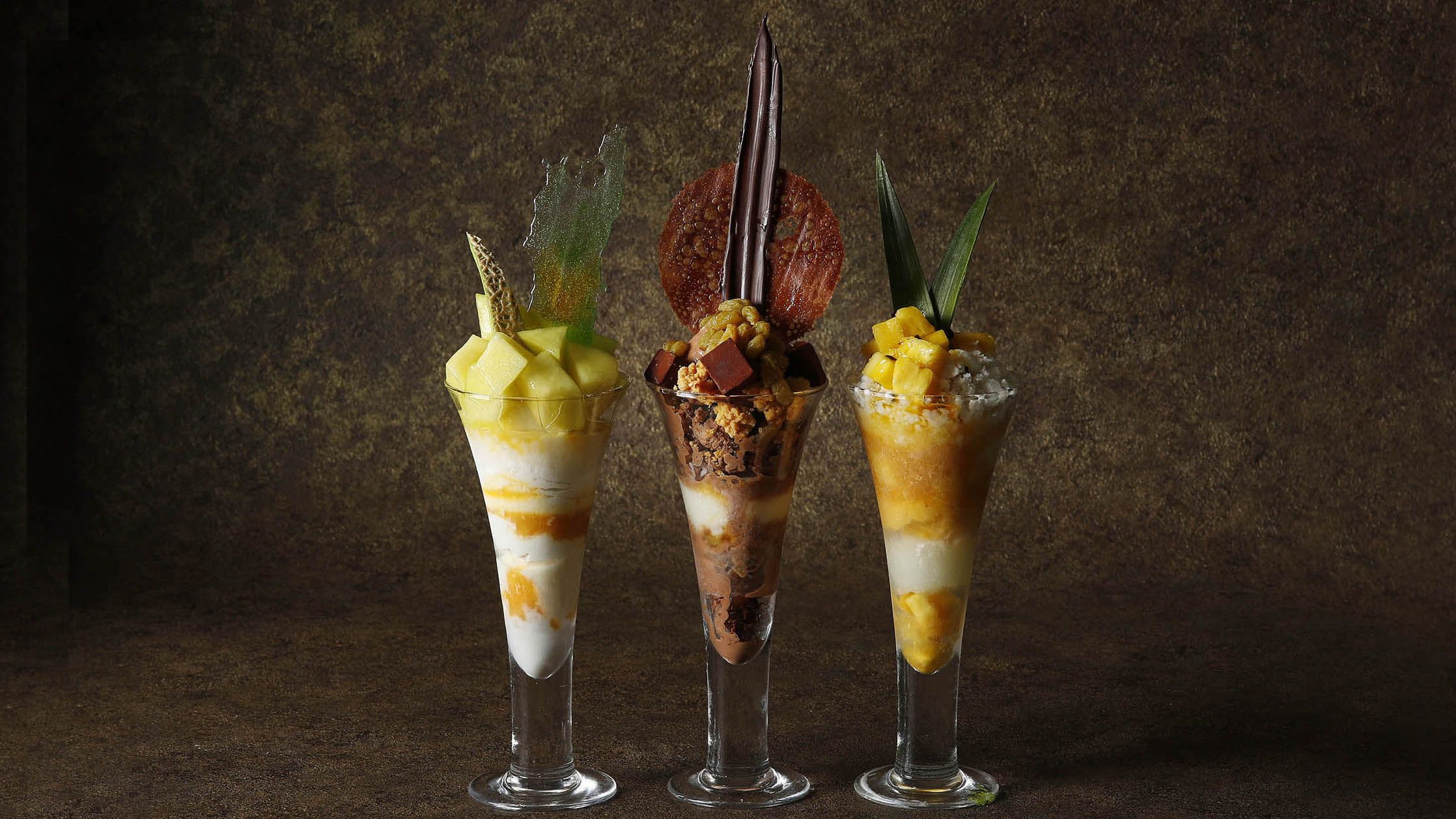 Jul 1 (Thu) - Aug 31, 2021 (Tue)
Indulge in our luscious line-up of the three refined, liqueur-infused parfaits.
Using an abundance of fragrant liquors, the summer lineup includes: Melon & Apricot Milk, crafted with Amaretto apricot liqueur; Milk & Bitter Chocolate, made with rare brandy Marc de Champagne; Coconut & Tropical Fruit, a rum-based Pina Colada cocktail gives a tropical touch to the dessert.
Available between 16:30 ~ 20:00.

Lisette Crème de Cassis Cocktail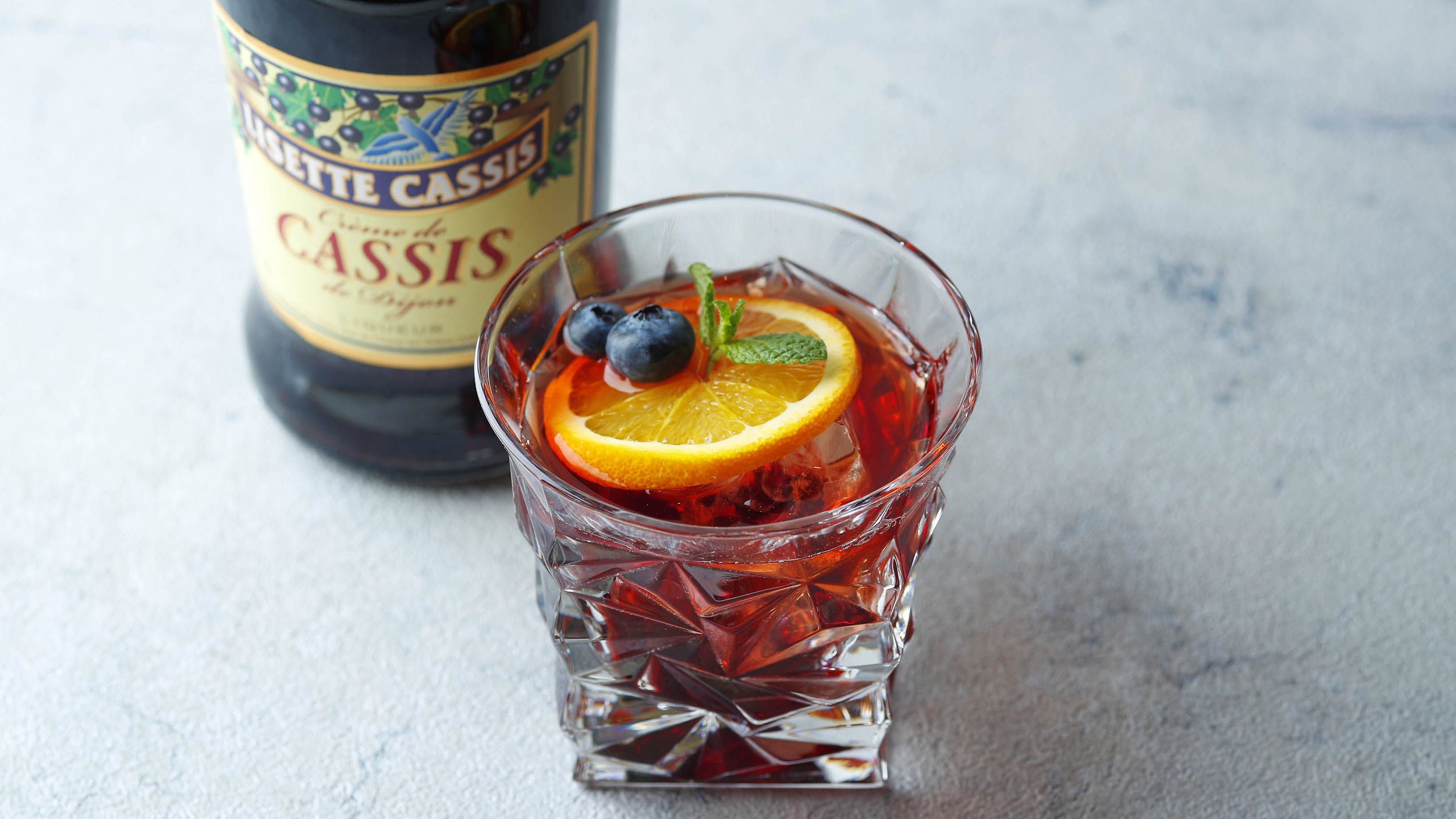 Jun 21 (Mon) - Jul 31, 2021 (Sat)
Enjoy our limited-time lineup of blackcurrant cocktails crafted with Lisette Crème de Cassis, a 100% blackcurrant liqueur from Burgundy, available in selected restaurants and bars at The Westin Tokyo.
Cassis Fashion - an orthodox cocktail served on the rock from The Bar and The Lounge. The subtle sweetness and aroma of blackcurrant is complemented with bourbon whiskey and Campari for a bitter aftertaste perfect to be enjoyed after your meal.
Price: 2,100JPY
Summer Drinks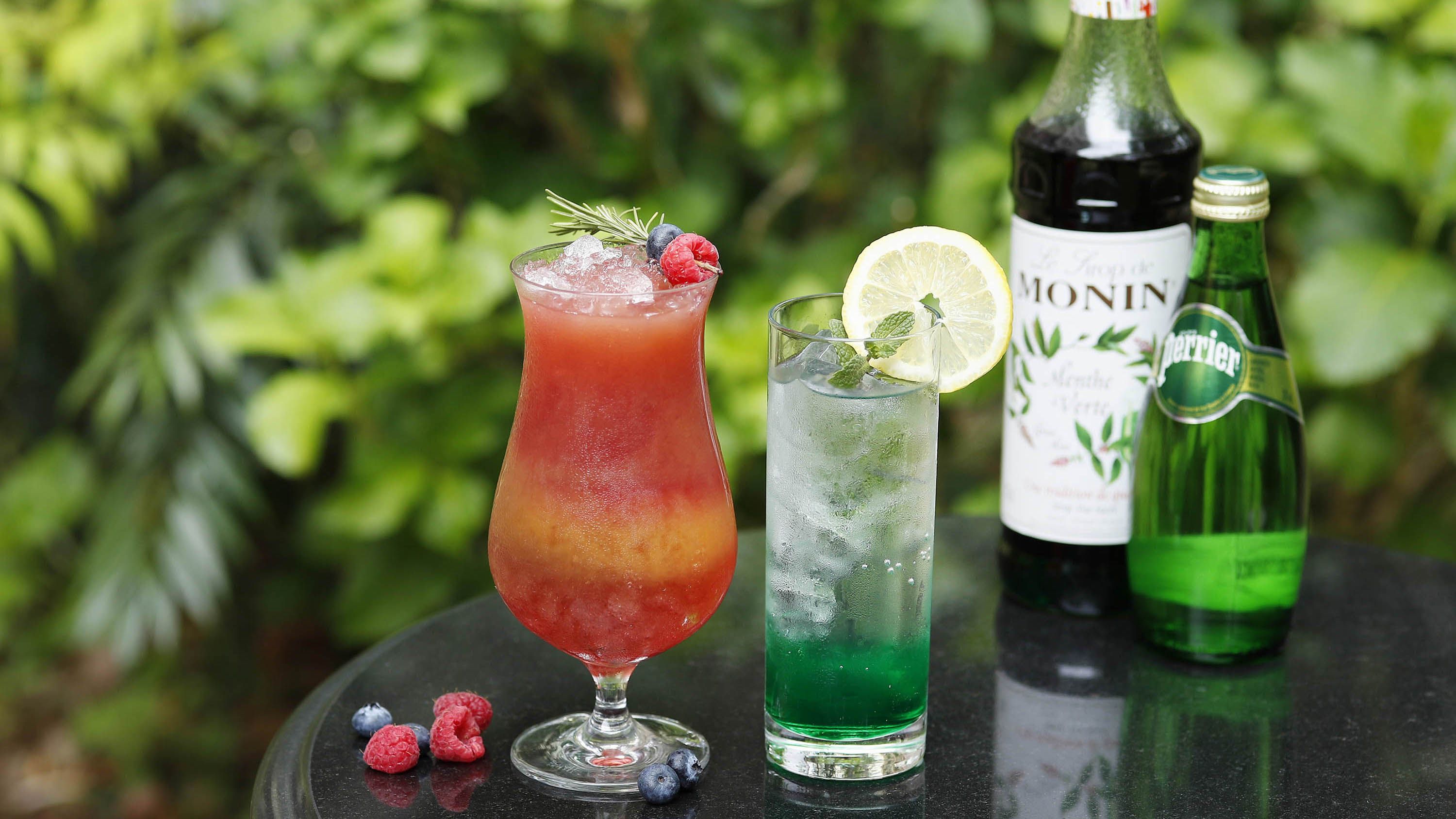 Jun 1 (Tue) - Aug 31, 2021 (Tue)
Imagine yourself in a summer resort at our Lounge, with a vibrant drink in hand to beat the heat.
The 3-layered Berry Hibiscus Tea made with hibiscus tea, blackberry tea and cranberry juice is packed full of antioxidants to help you get through the hot summer months; or opt for the refreshing Diabolo Menthe, a summer twist to French's sparkling lemonade Diabolo with a touch of mint for a refreshing bubbly drink perfect for the season.
Summer Cocktails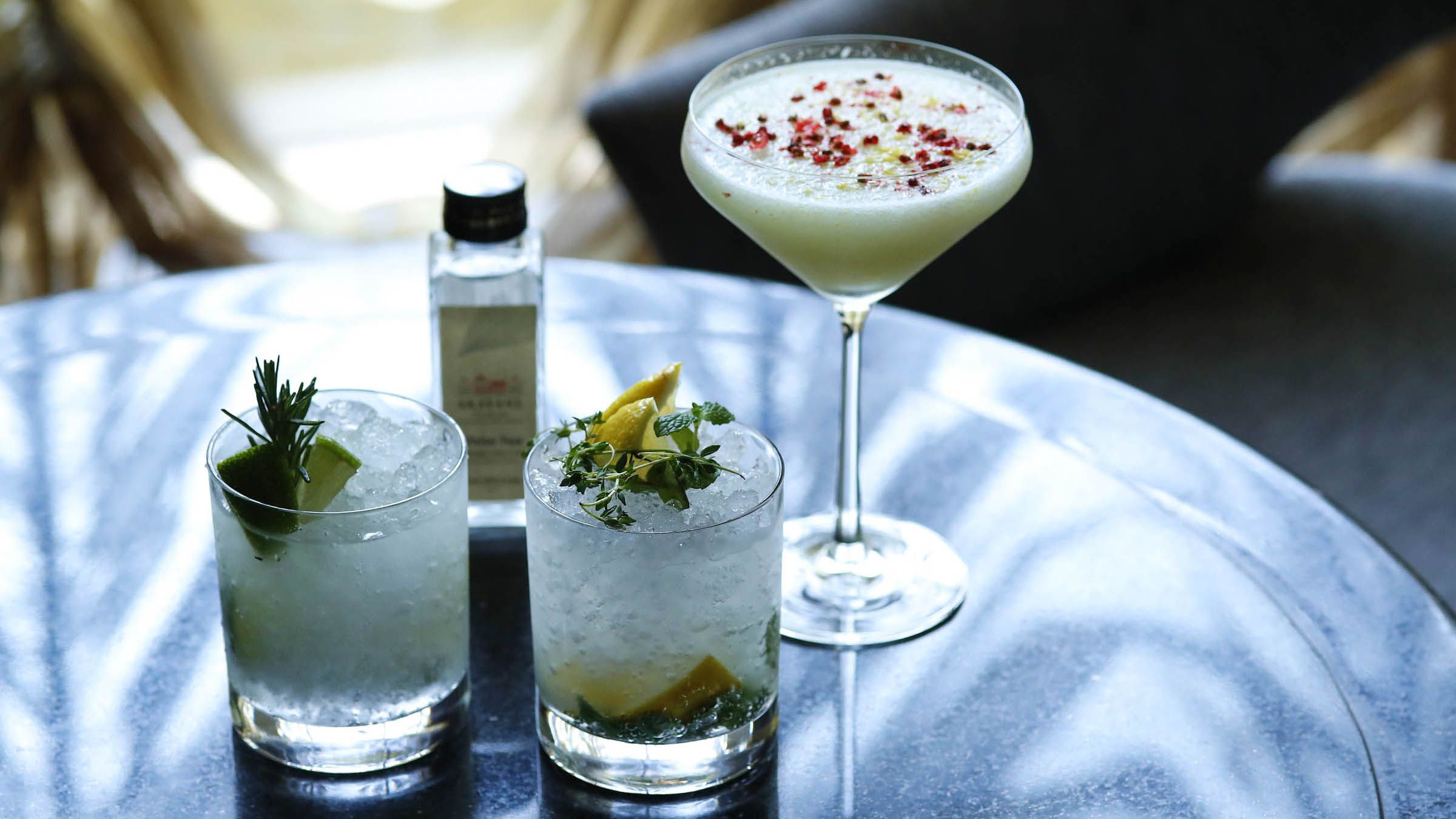 Jul 1 (Thu) - Aug 31, 2021 (Tue)
Cool down with a new line up of refreshing summer cocktails, crafted with The Westin Tokyo's original craft gin, exuding a reinvigorating white tea aroma, and aromatic herbs freshly picked from our Westin Garden.
Available in two varieties, Summer Herb Squash, crafted with your choice of herbs, spices and citrus; or the vivid Frozen Pink Lemon, a spicy frozen cocktail infused with lemon zest and pink pepper.
Original Craft Mocktail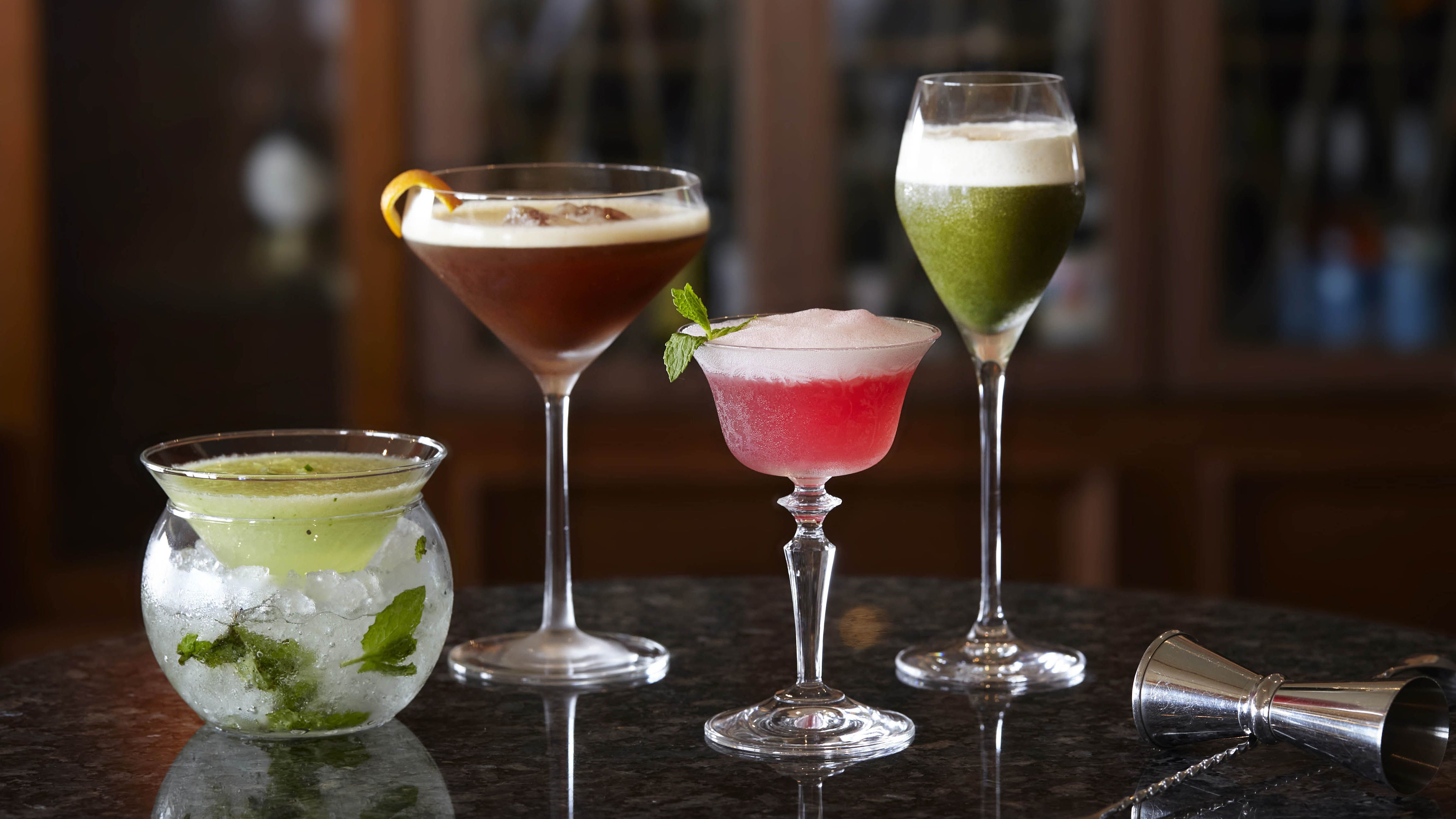 Enjoy an innovative craft mocktail lineup designed for an elevated non-alcoholic experience. Available in four varieties, from the refreshing vegetable-based mocktail Green Cu, the aromatic espresso-infused Coffee Fizz, to the pink hibiscus Foam Tea topped with a layer of velvety sweet foam, and the dessert drink Rich Green Tea.
Price: 1,800 JPY each
Infomation
Lobby Lounge The Lounge
Location:1/F The Westin Tokyo, 1-4-1 Mita, Meguro-ku, Tokyo 153-8580
Tel: +81-3-5423-7287
Hours: 10:00 - 22:00 (daily)
Cuisine: Cafe
Dress Code: Smart Casual
Smoking Permitted: No
Price: All prices are inclusive of tax and service charge.
*Discount or any other privileges are not applicable for special events.

Marriott Bonvoy Restaurants + Bars Benefits
Every meal is a reason to celebrate. Enjoy member-exclusive dining privileges for any and every occasion.
Exclusive savings starts from 10% off with additional points.