Lobby Lounge The Lounge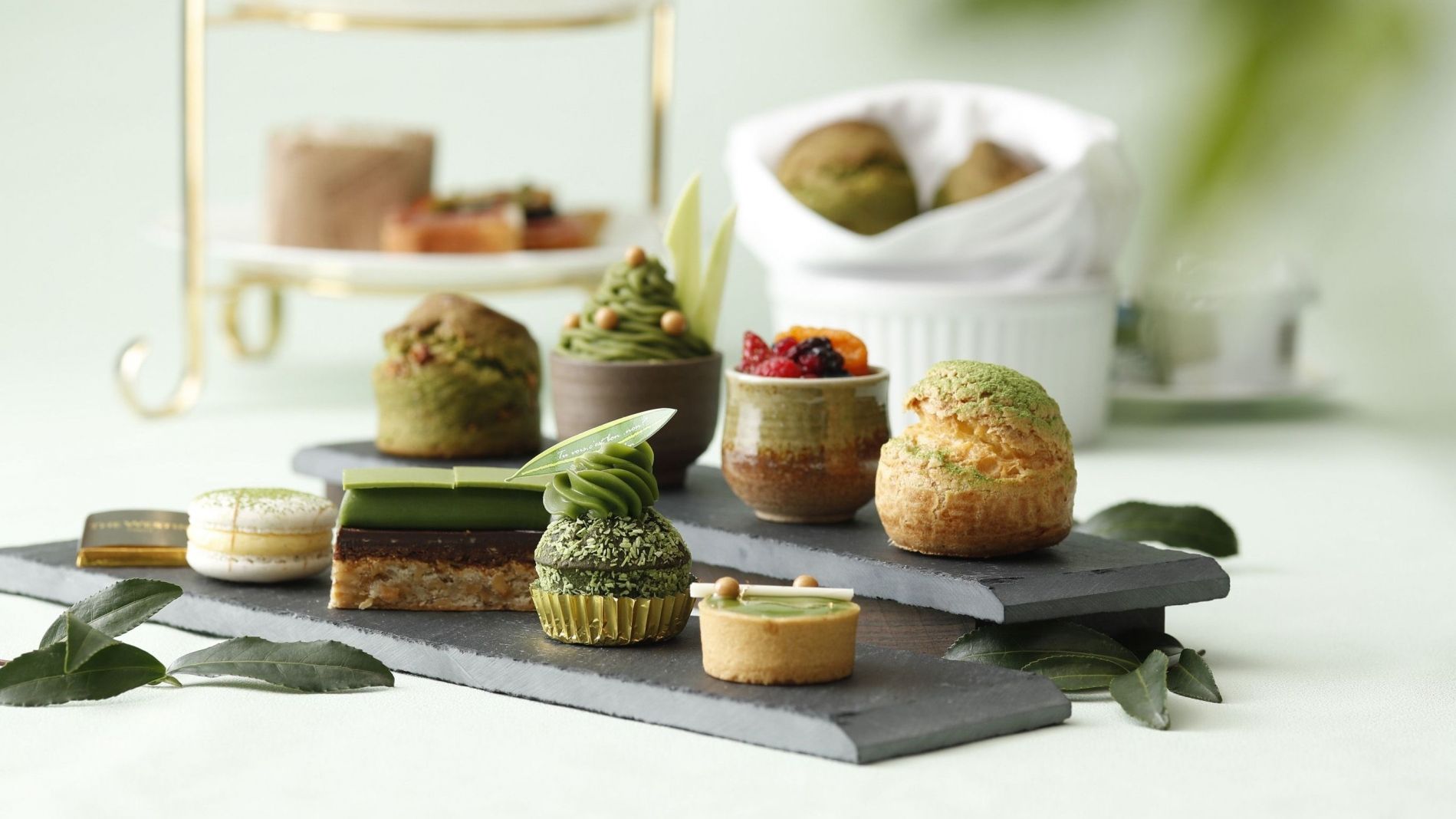 The Lounge Macha Afternoon Tea
The Lounge Afternoon Tea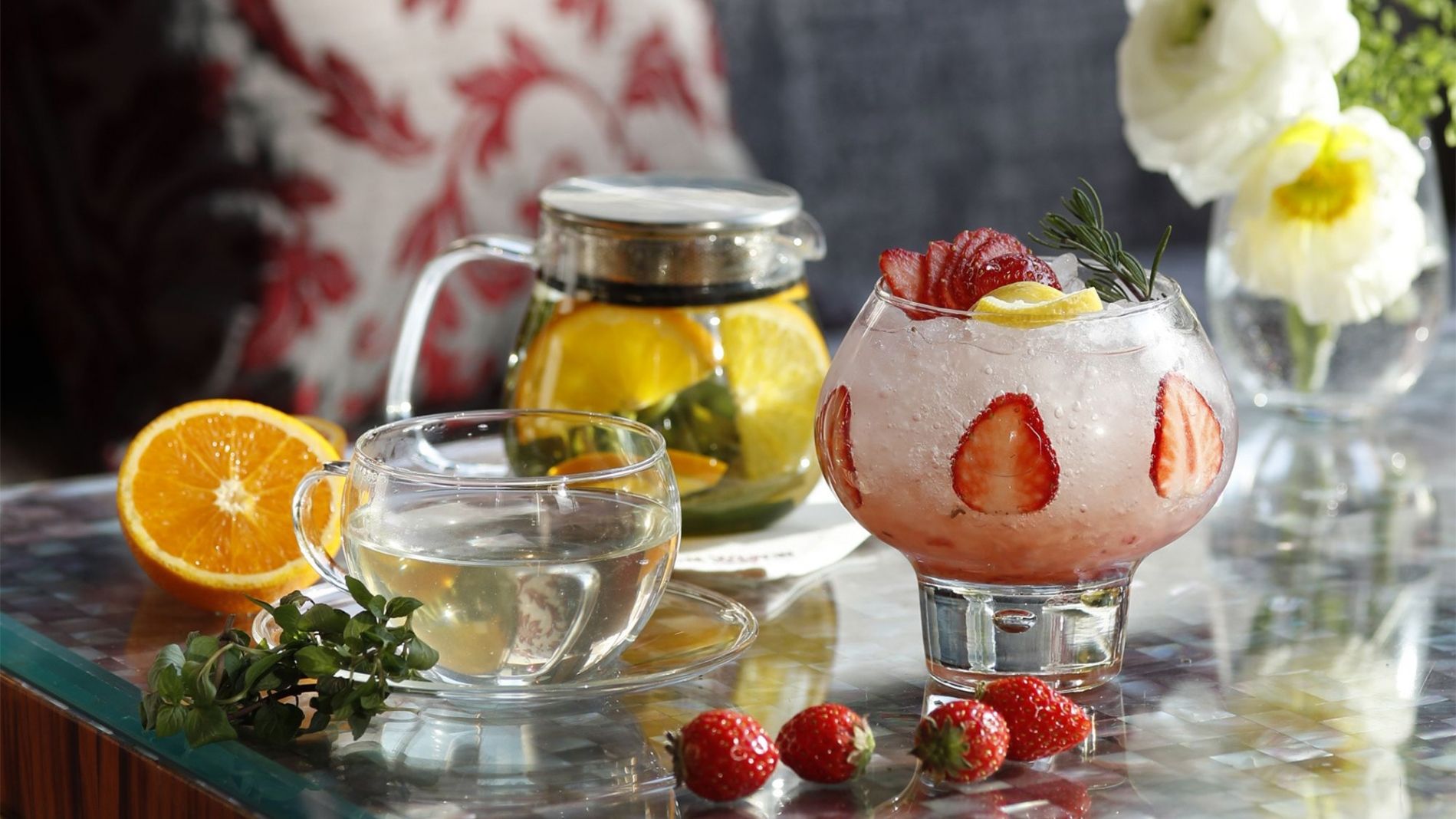 The Lounge Spring Drinks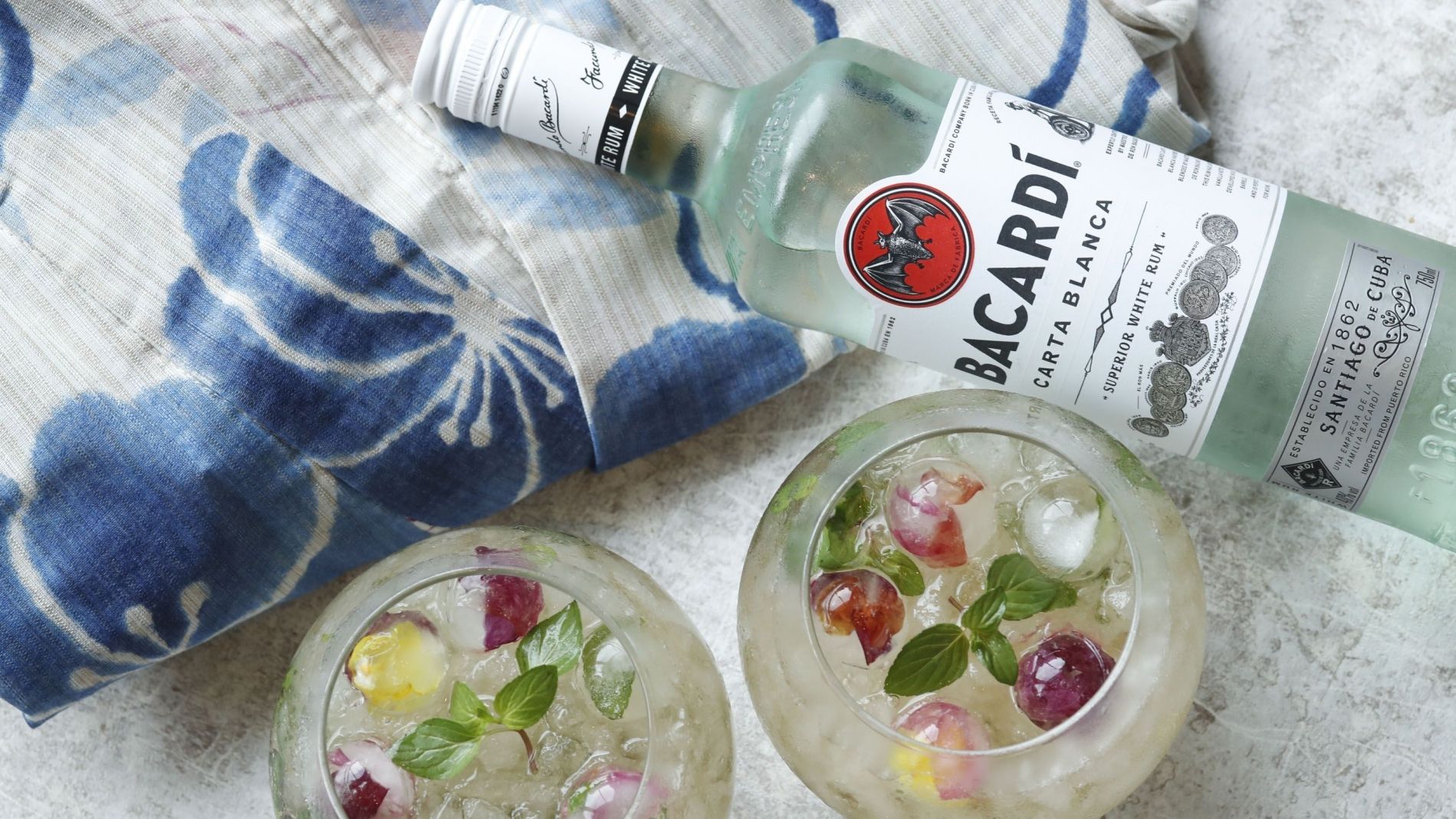 The Lounge Summer Cocktail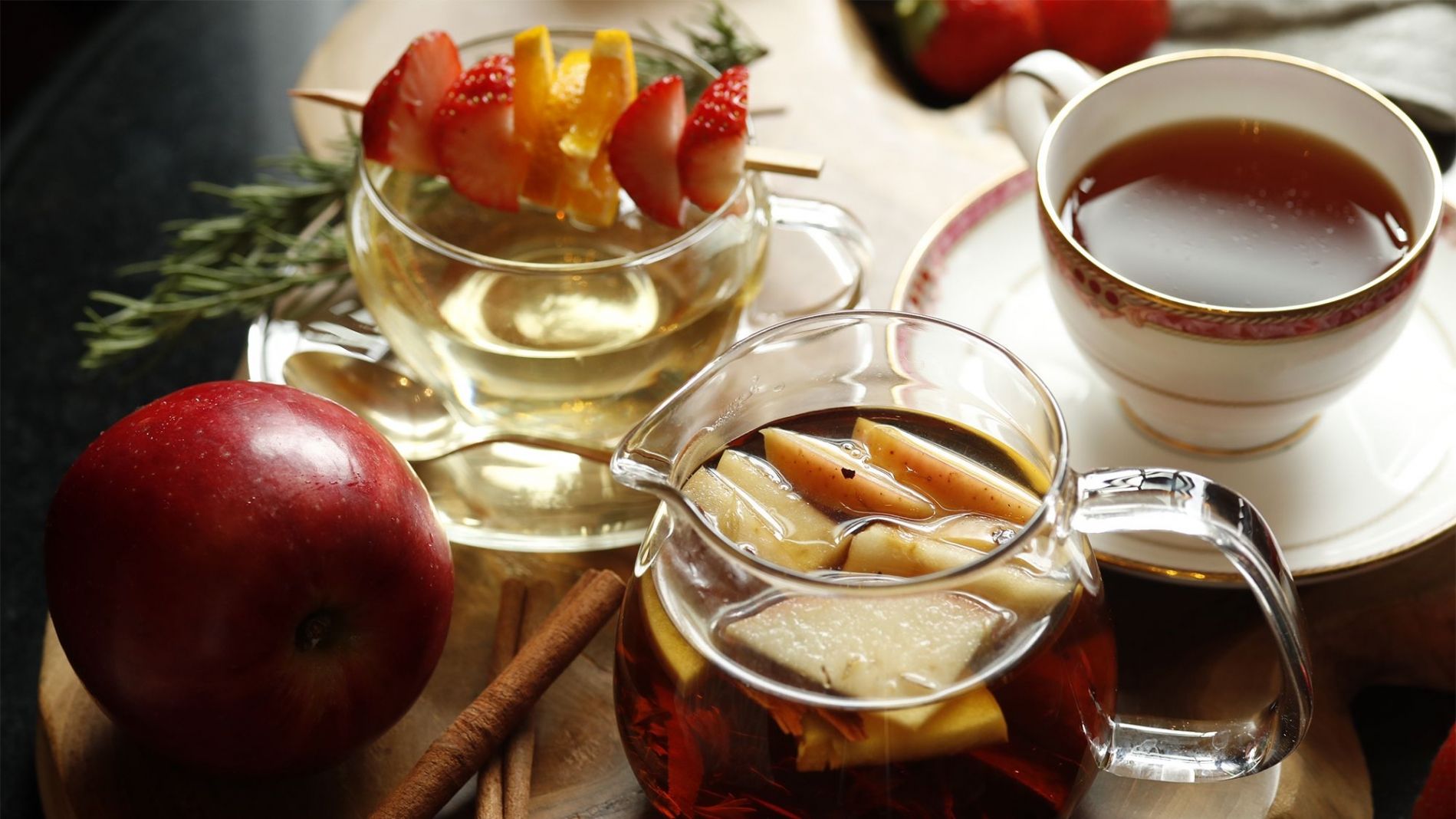 The Lounge Winter Drinks
HOME > Restaurants&Bar > The Lounge
Notice of Temporary Change to Operating Hours for Hotel Restaurants & Spa
Lobby Lounge The Lounge
The Lounge, conveniently located in our hotel lobby under a soaring open atrium, is the perfect rendezvous point in Tokyo for a relaxing weekend afternoon tea or a pleasant atmosphere in which to conduct a casual business discussion over refreshments.

Soak up the lobby's luxurious classic European décor in black and pink marble with gold accents as you order from a selection of proper sandwiches and savory pasta dishes. Designed to elevate your dining experience, the rich interior of The Lounge creates a sophisticated ambience for a private or business occasion.

Select an à la carte dessert for a finishing touch to your meal or settle in for The Lounge's celebrated offering, "Classical Afternoon Tea". Our high tea offers true indulgence on multi-tiered trays that presents artisanal cakes and other delicious delights, alongside a pot of freshly brewed tea of your choice. Put your day on pause at our hotel and revel in the warmth and aroma of the delectable treats for an entire afternoon.
Seasonal Menu
Strawberry Afternoon Tea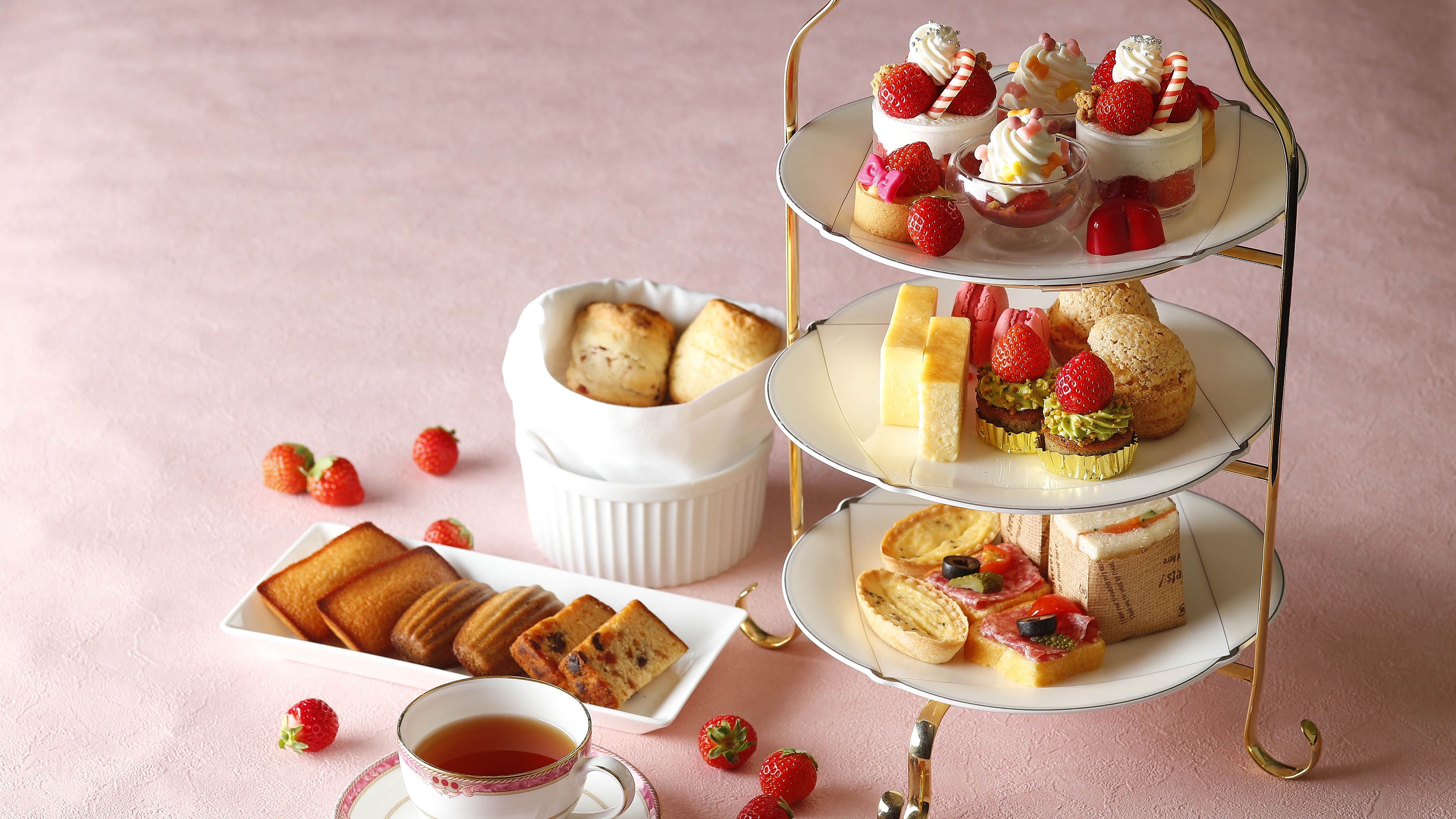 Dec 26, 2020 (Sat) - Apr 29, 2021 (Thu)
The season for our famed afternoon tea with a strawberry theme is here again. Step into the rays of spring at The Lounge, and tuck into our graceful three-tiered tea stand loaded with delectable strawberry sweets. From the classic "Strawberry Trifle" to the aromatic "Pistachio & Strawberry Cake", enjoy all with 15 different beverages of your choice.
Price: 5,300JPY per guest

Time (weekends & holidays only):
12:00 PM - / 2:30 PM - / 5:00 PM -
Two-hour limit
*Last order: 30 mins before ending time
Spring Premium Parfait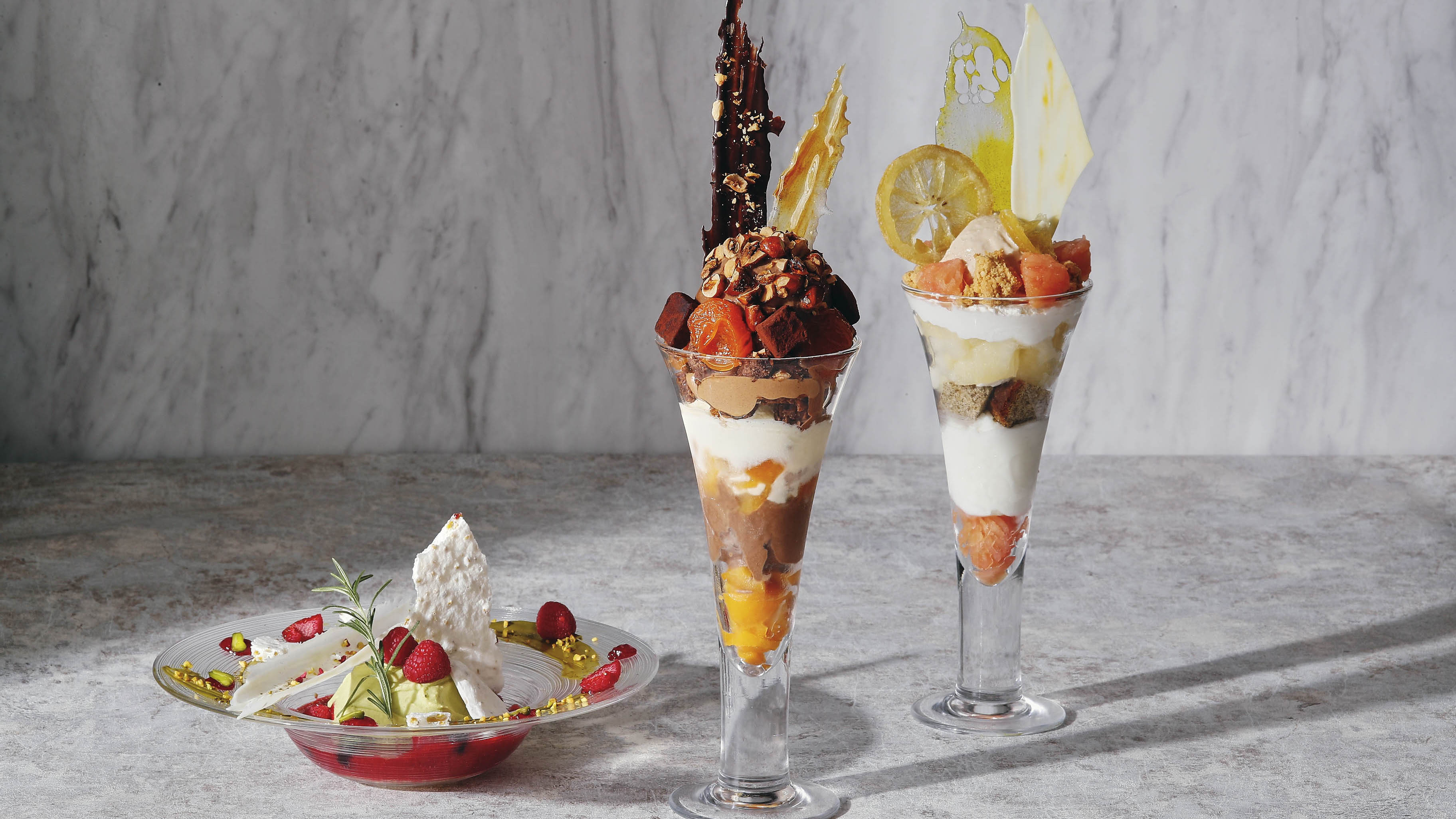 Mar 5 (Fri) - Jun 27, 2021 (Sun)
Whatever your mood or the time, our all-new spring parfait series will definitely lighten up your day.
Available at both The Lounge and The Bar, the enticing "Pistachio & Raspberry" is served with pistachio meringue and ice cream infused with raspberry brandy; while the "Chocolate Noisette" is crafted with The Westin Tokyo private label Ichiro's Malt & Grain whisky which boasts a perfect balance between the richness of chocolate and fruity notes of apricot. Alternatively opt for our ever-popular "Earl Grey & Citrus", which is making a comeback by popular demand, enjoy the harmony of citrus fruits and Earl Grey tea with the scent of limoncello.
Available on Friday, weekends and holidays between 16:30 ~ 20:30.
Dresser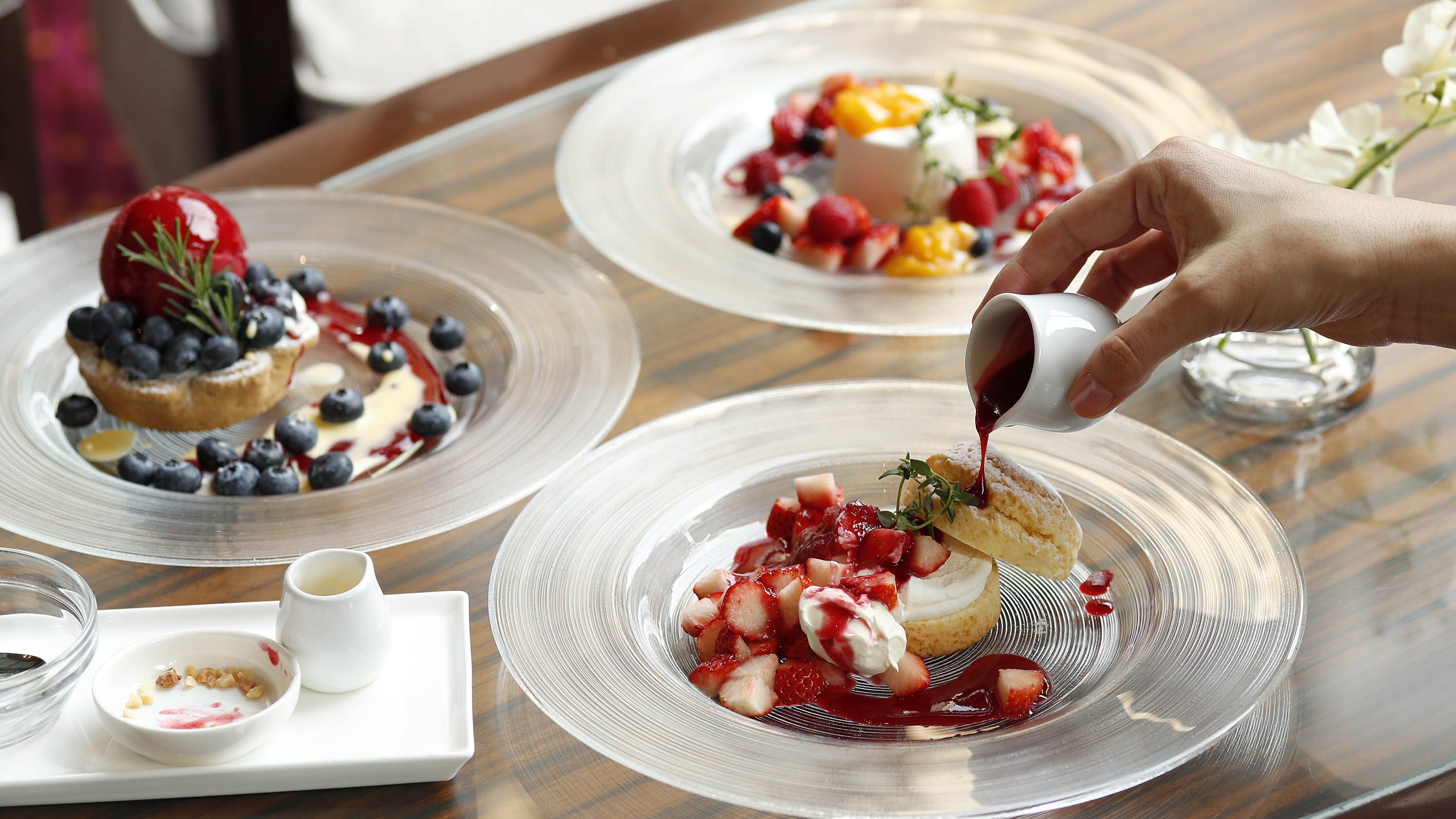 Mar 1 (Mon) - Apr 30, 2021 (Fri)
Enjoy our new style dessert that you can decorate and finish the way you like - choose your favorite berry dessert and decorate them with fresh fruits, house-made compotes and sauces to create your a one-of-a-kind masterpiece.
Spring Drinks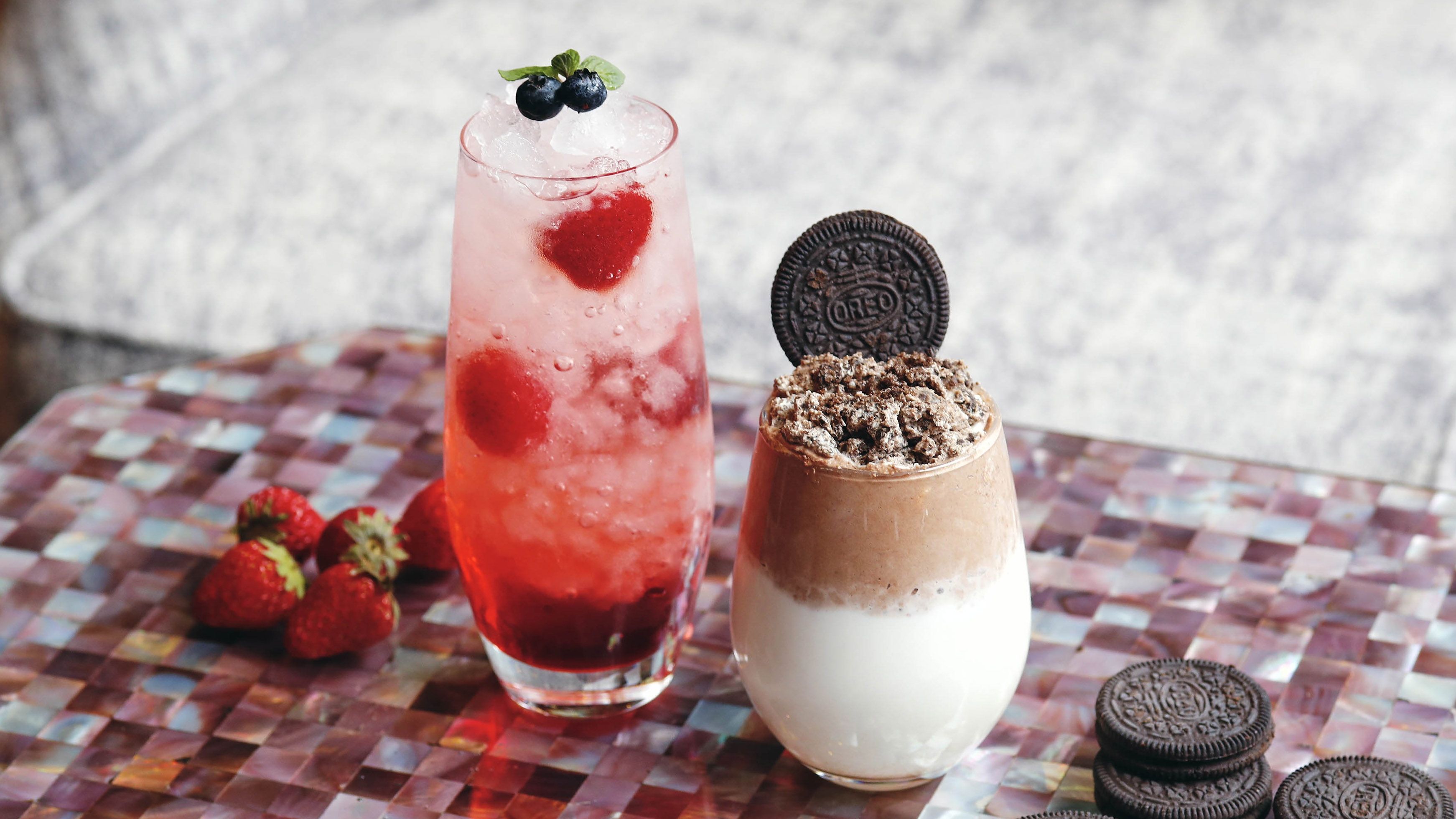 Mar 1 (Mon) - May 31, 2021 (Mon)
Spend a peaceful afternoon in the sunlit atmosphere of The Lounge with our new line-up of drinks to celebrate the arrival of spring.
Enjoy the talk-of-the-town dessert drink "Oreo Milk" - start off by taking a sip of the rich, creamy top and then slowly mix different layers together to enjoy the change in flavors. Or opt for the refreshing "Strawberry Fizz" that boasts a perfect balance between the sweetness of strawberries and the tartness of soda that gives you a spring awakening.
Chocolate Afternoon Tea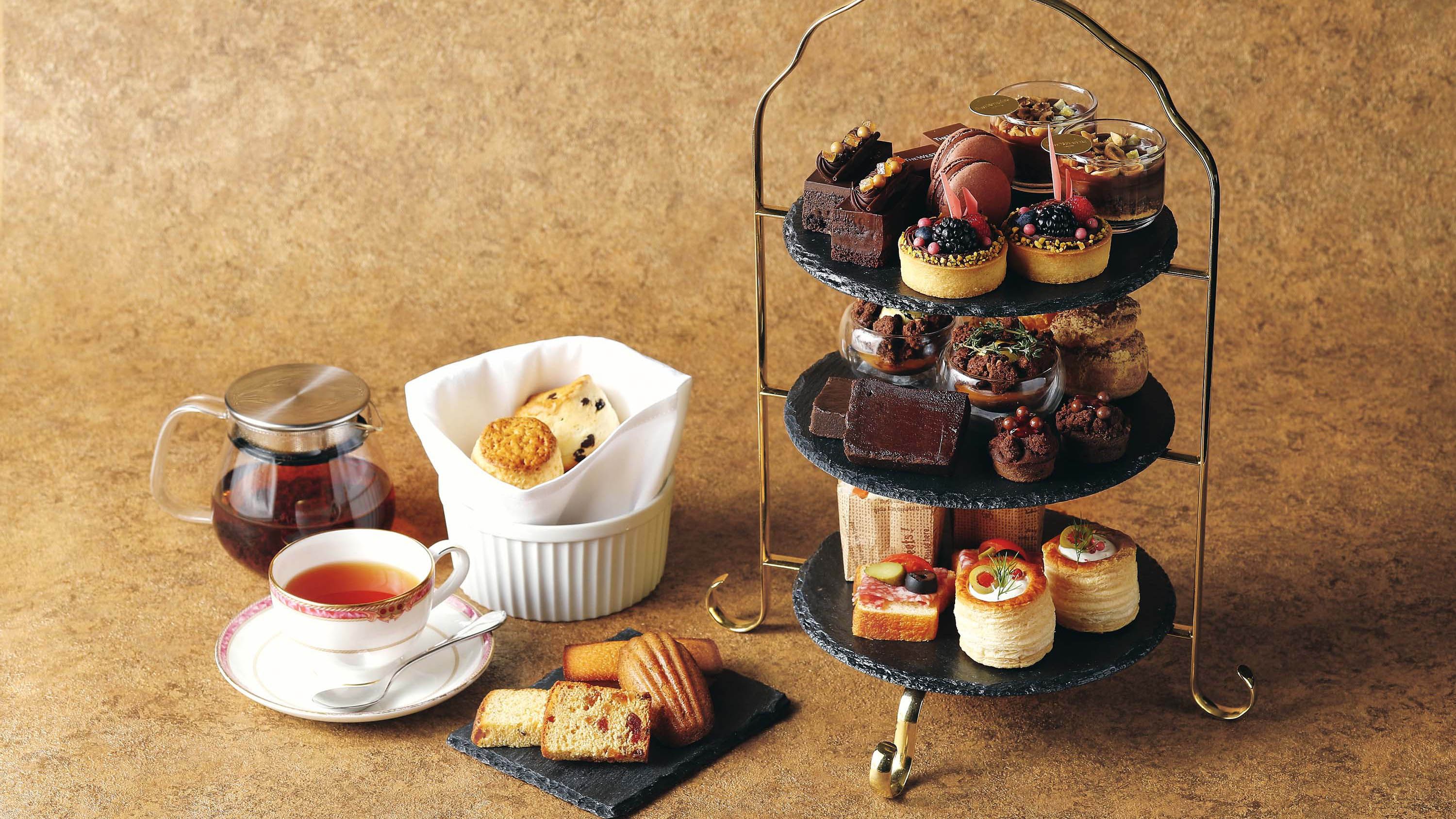 May 1 (Sat) - Jun 27, 2021 (Sun)
Let vacation mode take over and tuck into a beautiful fruit-laden chocolate afternoon tea. The graceful three-tiered tea stand loaded with delectable early summer fruits and rich chocolate all echoing the freshness and sweetness of the season. From the silky "Lime-flavored Chocolate Terrine" to the appetizing savory "Olive and Tuna Vol-au-vent Pie", enjoy a choco-licious weekend with 15 different beverages of your choice.
Price: 5,300JPY per guest

Time (weekends & holidays only):
12:00 PM - / 2:30 PM - / 5:00 PM -
Two-hour limit
*Last order: 30 mins before ending time
The Westin Tokyo Signature Pudding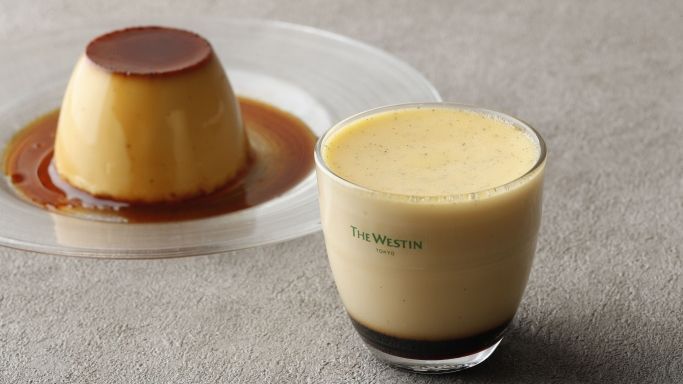 Enjoy the signature Westin pudding in the comfort of the spacious lobby lounge.
Our velvety custard pudding has the perfect harmony of the bitterness of caramel balanced by the delicate sweetness of fine Wasanbon sugar for a truly gourmet experience.
Price: 800JPY
Infomation
Lobby Lounge The Lounge
Location:1/F The Westin Tokyo, 1-4-1 Mita, Meguro-ku, Tokyo 153-8580
Tel: +81-3-5423-7287
Hours: 10:00 - 22:00 (daily)
Cuisine: Cafe
Dress Code: Smart Casual
Smoking Permitted: No
Price: All prices are inclusive of tax and service charge.
*Discount or any other privileges are not applicable for special events.

Marriott Bonvoy Restaurants + Bars Benefits
Every meal is a reason to celebrate. Enjoy member-exclusive dining privileges for any and every occasion.
Exclusive savings starts from 10% off with additional points.